World Padel Tour among first customers as LaLiga Tech launches digital services for leagues and federations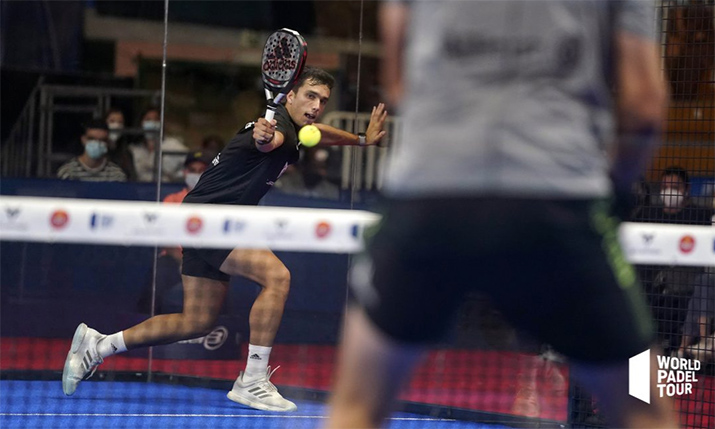 LaLiga Tech has signed up the World Padel Tour (WPT) as one of the first customers for a new digital ecosystem of fan engagement and content enhancement services that it is making available to the wider sports video industry.
The subsidiary of Spain's LaLiga was set up at the end of 2020 to focus on developing and commercialising technology that has been used by the football league and its clubs over the past six years.
Sold as managed services via the cloud, LaLiga Tech's solutions are now available as an interconnected modular offering under a single data-based ecosystem that can, in turn, be connected to third-party apps and systems using APIs.
The launch offering, unveiled today (28 September 2021), includes: a proprietary OTT streaming platform, including business intelligence applications; tools for creating and managing multi-channel fan engagement campaigns; and solutions for both building competition apps and web platforms and enabling personalised in-venue experiences.
Also included are Mediacoach, the real-time match data platform for generating in-play statistics for coaching and broadcast, and Content Protection, a subsidiary providing global monitoring software and analysis to detect and remove illegal video and brand content.
"We want to offer real value to the industry. We have an experience that many people don't. If we can help the industry to grow, it is a total win-win."
The WPT deal, one of the first to be agreed since the spin-off, will see LaLiga Tech become the technology partner of the international padel circuit. Through the agreement, LaLiga Tech will develop a series of fan-facing technology platforms including an OTT service.
Enriques Marques, WPT director of communications, a role that includes responsibility for the TV output, discussing the tie-up said: "We are trying to follow and learn from the big leagues. We want to get closer to our fans – to know what they think and what they like and what they don't like and to fulfil their needs. To gather that information, we need the tech. The tech that LaLiga is providing will be key for us to provide a solid structure.
"We are facing a lot of phases," he added. "But what I can say is that World Padel Tour will build a solid OTT platform with LaLiga Tech. Professional sports are entertainment. This is the time for everyone to invest in technology so that you can get closer to the fan."
Padel is a racquet sport that is a mix between tennis and squash that is usually played in doubles on an enclosed court surrounded by walls of glass and metallic mash. The court is one-third of the size of a tennis court.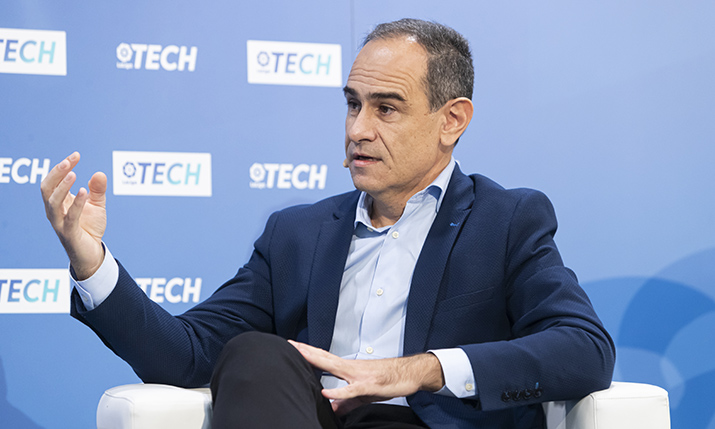 The WPT deal was announced during an online launch event. During the unveiling, LaLiga Tech CEO Miguel Angel Leal (pictured, above) explained that fans are at the heart of the LaLiga Tech offering.
"Customers are fans – they love us!," he said. "This is the real value. If you can engage, and produce emotions, you can [have success].
"We want to offer real value to the industry. We have an experience that many people don't. If we can help the industry to grow, it is a total win-win. I would advise other organisations to let us guide and support them using what we have learned from LaLiga."
Leal added that the company's mission was "to share knowledge and information" from what the LaLiga team have learnt in the last six years.
Minerva Santana, LaLiga Tech's director of innovation and product development (pictured, below), explained how the Content Enhancement tools could work.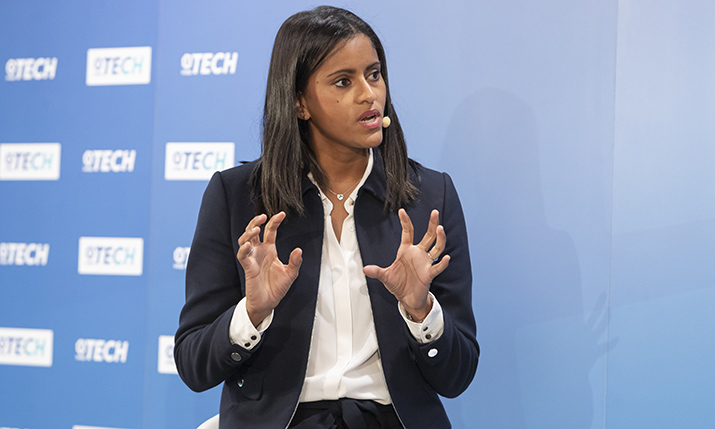 "It could be better storytelling through statistics," she said. "The Mediacoach platform can provide sporting performances data, gathering images at 25fps, and make that information available to clubs but also to broadcasters to enrich coverage.
"Also, we have a unique integrity service that will track betting markets to identify patterns in the content that can then give an insight if something illegal is happening. "
Latin American broadcaster and content provider Millicom has signed to use the LaLiga Tech Content Protection solution to tackle piracy on its Tigo Sports channel. Illegal content will be removed from online platforms through a combination of Content Protection's advanced software and a human expert analysis team.
Other existing LaLiga Tech customers include Dorna Sports (Moto GP), the Jupiler Pro League in Belgium and Sky Mexico.
LaLiga spun off its digital services division in December 2020 to create LaLiga Tech, which was valued at €450m at the time.
---