IBC 2018: Avid Media Central and Asset Management supports Quantum StorNext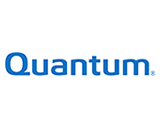 Quantum announced Avid MediaCentral | Asset Management now supports Quantum StorNext archive solutions. The combination of MediaCentral and StorNext is designed for production environments facing exponentially accelerating content growth, increasing resolution, and expanding avenues of content distribution. Avid MediaCentral customers can now utilise StorNext archive capabilities to store and protect content cost-effectively and keep it readily available for monetisation.
"Media producers need fast access to all of their content to generate revenue," says Ed Caracappa, Sr. Director Global Alliances, Avid. "The integration of Avid MediaCental and Quantum StorNext enables visibility and quick responsiveness to archived media assets."
A Solution for Active Access, Low-Cost Archive, and Content Protection
Avid customers seeking a powerful archive infrastructure for Avid MediaCentral can now deploy Quantum StorNext archive appliances and Quantum's Scalar tape libraries as targets for Avid MediaCentral archives. With StorNext as an archive target, Avid MediaCentral users can take full advantage of its ability to federate all archive data into a single infrastructure that can include Quantum Scalar tape libraries. Quantum archive infrastructure is designed to retain valuable content in a way that accommodates fast access for active content, and low-cost storage for inactive content, while providing secure data protection and flexibility to leverage all media types. As needs or as storage technologies change over time, a Quantum archive infrastructure offers broad connectivity to the latest production systems and archive media platforms.
A Single Interface for Comprehensive Content Workflows
MediaCentral offers a unified view of all archive content. With the integration of Quantum's StorNext archive, MediaCentral can take full advantage of Quantum's connectivity to tape, and Avid users can now utilise StorNext media support and connectivity options via MediaCentral, through the "StorNext Connector" plugin, available for purchase through Avid or Avid resellers.
Integrated Intelligence
Quantum's integrated StorNext technology offers powerful policy-based data movement from active disk to a comprehensive range of archive storage technologies including Scalar tape libraries, object storage, and cloud. MediaCentral accesses this integrated intelligence via the StorNext Webservices API to optimize data movement efficiency, capitalize on integrated versioning and enable open standard exports such as LTFS.
"Avid is the leading technology provider of software tools and workflow solutions that power the media and entertainment industry," says Anniek Snauwaert, Director, Technology Alliances, Quantum."StorNext offers a powerful policy-based approach to data movement from archive disk to a comprehensive range of archive storage technologies, with connectivity options that are unmatched in the industry. Coupling MediaCentral with a Quantum StorNext archive appliance and Quantum Scalar tape library takes media workflows to a higher level of productivity and efficiency while saving costs."
Visit Quantum at IBC in Amsterdam, 13-18 Sept., Stand 7. B07.