IBC 2018: VSN to launch cloud-based traffic and scheduling software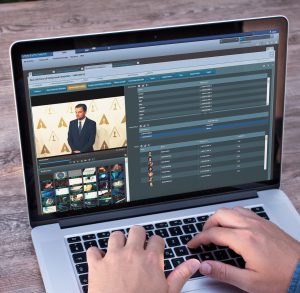 VSN will introduce VSNCrea, an HTML5 and cloud-based version of its previous software called VSNCreaTV, at IBC 2018 (booth 7.B19). Visitors will be able to see a first version of the new VSN software for TV, radio and second-screen traffic and scheduling throughout the event, and discover how it enables the management of a company's content production catalogue, either owned or acquired from third parties, as well as its advertising, production workflows, programming and broadcast planning — all from a unique user interface.
Toni Vilalta, product manager at VSN, said: "We are very excited to be able to showcase the first version of our new cloud-based traffic and scheduling software at IBC this year. VSNCrea has been completely redesigned to offer broadcasters a brand-new, modern and user-friendly web interface that allows them to make quick and accurate decisions about when to broadcast a certain piece of content, thanks to its unified functionalities and workflows with one single interface. It will also provides useful extra information such as analytical data about the actual profitability of the content."
In addition to a more intuitive interface, the new HTML5 version allows for greater customisation of the software, which can be adapted to meet the specific needs of each client through customised metadata and integration with third-party products and services.
Oriol Egea, solutions architect at VSN, said: "One of the direct user benefits and, without a doubt, the major improvement compared to the previous VSNCreaTV, is that this new HTML5 version will be accessible anytime anywhere from any web browser and device by multiple users simultaneously. Also, the possibility of running this software in the cloud will enhance the ability of users and departments to work together on a more collaborative basis."
The system, that will be available for customers in 2019, can be used specifically within TV channels, radio stations or web TV platforms for traffic and scheduling, programming planning, advertising management and control of third-party TV rights acquired for broadcast, among others. Other features will include the ability to change language within the user interface, the consolidation of the final broadcast and the analysis of the programming and content return on investment (ROI) through analytical reports. Overall, VSNCrea is being designed to improve the efficiency and flexibility of broadcast professionals, allowing them to organize and control their channel's programming at all times.