IBC 2019: Blackbird signs five postproduction companies to BP3 program to bring total to 20
Blackbird plc (stand 14.E01) has signed a further 5 post-production facilities to its Blackbird Productions Partnership Program (BP3) since June taking the total to 20.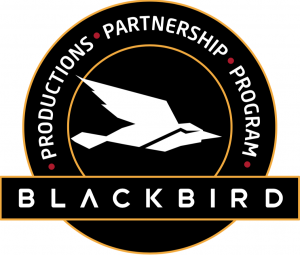 Launched at the start of the year, BP3 enables post-production facilities to sell Blackbird directly to media production companies internationally creating an additional revenue stream for partners. The new BP3 partners are ENVY, Ricochet, Back2Back, The Edit, and Run VT.
Blackbird delivers major efficiencies to the production workflows of hundreds of TV programmes annually. The production teams of popular shows such as The One Show, Gogglebox and Gold Rush use Blackbird to rapidly view, edit and log content.
Easy to learn and use, the Blackbird cloud video editing platform is accessed through any browser on any device from anywhere in the world. Teams can simultaneously work on the same workflows in real-time for easy, collaborative working. With no need for expensive on-premise editing suites, training and travel costs, Blackbird delivers a significant return on investment for all production companies.
In June this year, Blackbird announced a multi-year deal with A+E Networks in the US to drive major video productivity efficiencies. As well as being widely used in the production sector, Blackbird has a growing global user base across multiple sectors including sports, esports and news – customers include MSG Networks, IMG, Deltatre, NRL, Peloton, Gfinity, and TownNews.
Ian McDonough, CEO of Blackbird, said: "We are delighted that so many partners have signed up to the Blackbird BP3 programme so far. They recognise the speed and efficiency benefits of the Blackbird platform within so many post-production workflows. Post-production companies have also seen how Blackbird can be a revenue stream with many independent productions gravitating towards our solution."