IBC 2019: NEP showcases workflow, makes two appointments to Connect division
At IBC, NEP's (stand 14.H02) full range of solutions and to show several of through interactive demonstrations and displays. In addition, NEP Connect has announced two new appointments in key positions within the company that will further boost the services it offers to its clients on a worldwide basis.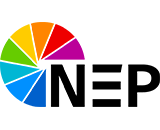 Lineup of Solutions
At NEP's booth, products include:
NEP End-to-End Workflow – From capturing content as the action unfolds to helping clients enrich, manage and distribute content on any platform to the end user, NEP has a solution. See an example of NEP's end-to-end workflow right within the stand, featuring NEP's Augmented Reality capabilities, the NEP Live ActionCam, Live Ingest, Virtualized Editing and Mediabank, NEP's cloud-based media asset management tool – all connected to NEP's centralized production hub through its new iOB. Demos will be offered throughout each day.
Mediabank Media Asset Management – Mediabank is NEP's cloud-based platform and "tool kit" allowing clients to access their media files from anywhere, anytime. Featuring an intuitive interface and designed to handle broadcast-quality video files, Mediabank allows users to search, process and distribute any item in their media library using their favorite browser on a computer, tablet or phone. Mediabank also facilitates the review and approval workflow in post-production.
Creative Technology Venue VR "Tour" – Clients can get the inside view into the appearance of an event venue from a number of different broadcast viewpoints and scenarios, including studios, mixed zones, fields of play and more. The tool can also show various different stadium configurations including medal ceremonies, final build-up and general heats. VR is an incredibly useful tool for providing a full-scale view of a stadium, giving a real-life feel for the broadcaster's and attendee's experience. Stop by the stand to make an appointment.
In addition to demonstrations in the stand, NEP will showcase their capabilities throughout the venue:
NEP iOB – NEP's latest innovation, the iOB, works within NEP Europe's Centralized Production Platform and will be used for the first time during IBC. The NEP iOB developed by NEP The Netherlands technical team is a complete and comfortable mobile PCR for directors (and editors) that can be placed at almost every conceivable event location where there is connectivity. With a fiber-optic connection, the iOB is directly connected to one of NEP's data centers where all technology is centralized; all technology can then be controlled from the iOB. It is a mobile production control room with only remote controls for switching and other operating positions while the shading and audio is taken care from one of NEP's central control rooms. Check out the new iOB outside of the RAI Auditorium. (at the RAI, Behind Auditorium)
NEP Esports AR Studio – Together with EVS, ESL and Lagardere in partnership with the IBC, NEP is supporting the IBC e-Sports Forum on Tuesday September 17th. The forum will include presentations and panel discussions on e-Sports in the auditorium from 9:30 AM to 12:45 PM, followed by a live e-Sports event from 14:00 onwards with the popular game "Counter-Strike". Two professional teams from the Electronic Sports League (ESL) will compete against each other, supported by NEP's eSports AR studio near the auditorium and the NEP iOB to broadcast the action. (at the RAI, Near Auditorium)
NEP UK Ceres with GV – NEP UK's Ceres OB truck will be on display at the Grass Valley stand (9.A01). NEP UK Ceres is an all-IP truck providing the level of flexibility and technical infrastructure that broadcast clients have come to expect in an era of ever-changing requirements. The heart of this IP infrastructure solution is supplied by Grass Valley, built around a COTS switch and based on open standards such as SMPTE-2110, guaranteeing interoperability and flexibility to meet specific client needs. Grass Valley's Kahuna production switcher and its multi-format capabilities offers unlimited creative power irrespective of production format — whether it's HD or UHD, SDI or IP, HDR or SDR or hybrid environments. In combination, NEP UK's Ceres with Grass Valley provides a proven IP solution that can support major events worldwide.
NEP AR at Zero Density – NEP The Netherlands' talented technical artist Roel Bartstra will give AR demonstrations at the Zero Density stand several times a day featuring the Cube, 4K HDR rendering and DMX integration. (Zero Density Stand – Hall 7, C49)
Professionals and leading innovators from the media and entertainment meet at IBC to discuss and show the latest trends and developments. Stop by to hear and meet NEP experts at the show:
On Sunday, 15 September, Peter Bruggink, Chief Technology Officer for NEP Europe, will discuss IP media infrastructure during the IP showcase.
NEP will host a Student Networking Event at the NEP stand on 14 Saturday at 17:45 for students and young professionals interested in learning more about NEP and a career in the broadcast and live event industries.
NEP Connect Appointments
Effective immediately, Chris Ainger becomes Head of Technical Sales, while Jeff Hallman, is appointed as Global Network Solutions Architect.
Chris Ainger joined NEP from BT Media and Broadcast, bringing 17 years of experience in creating and delivering solutions for the media industry globally. An alumni of the University of Kent, Chris started his career in 2000 at Marconi designing SDH and ATM telecoms networks before joining BT's broadcast services business as a design engineer in 2002. Over the next few years Chris was part of wider team leading the transition of broadcast transmission into the MPLS-IP world, helping to deliver the first MPLS-based Global Network for live broadcast. Since 2010 Chris led the Technical Solutions team designing platforms and bespoke media networking solutions for major global broadcasters.
Jeff Hallman spent 12 years working as the Broadcast Systems Integrations Manager for the Summer and Winter Olympic Host Broadcaster from Atlanta 96 to Torino 06, before joining Genesis Networks in 2007. He helped the innovative start-up usher in the era of IP-based live content and media file delivery to the international broadcast community. In the years since, he has been involved in the design and deployment of global content transport and delivery solutions onsite at some of the biggest events in the sports and entertainment business. Jeff also helped develop full-time, permanent network infrastructures used by linear broadcast playout centres, content streaming and delivery networks, and media production facilities in every region of the world.
"We are delighted that Chris and Jeff are part of the effort spearheading the growth of NEP Connect worldwide as the industry increasingly pivots towards centralised production workflows with our Anylive media network as a critical part," comments NEP Connect's Managing Director, David Meynell. "Chris's remit is far reaching and he will not only lead the Technical Sales Team but work on new solutions to grow our Gateway services and support me in launching new services, with a focus on broadcasters' internal networks. Jeff will work alongside Chris in supporting the NEP Connect team's aspirations to achieve global growth across the Anylive® media network, helping us in our ambition to become the connectivity provider of choice for critical media content, and supporting NEP with growth in centralised production solutions."