NBA Digital offers live games in virtual reality with NextVR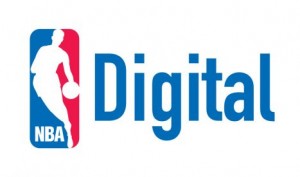 NBA Digital is making one of the deepest commitments to virtual reality that the industry has seen to this point. Partnering with NextVR, the league will live stream at least one NBA LEAGUE PASS game per week in VR during the 2016-17 season. This is the first time that a professional sports league has dedicated itself to a regular schedule of live VR productions.
According to an official release from the league, the VR broadcasts will be fully produced with dedicated announcers, multiple camera angles from unmanned cameras, and graphics optimised for the VR space. Breaks in the action will show in-venue entertainment, behind-the-scenes footage from the arena, and VR-specific commentary.
The NBA opens the first VR game to the public [Sacramento Kings-San Antonio Spurts on October 27] but the remainder of the season will be a part of the NBA LEAGUE PASS full season package.
Those with a Samsung Gear VR headset and a compatible Samsung smartphone can access the VR content on the NBA Channel within the NextVR app, which is available for download in the Oculus Home app store. The league expects to expand support to additional headsets and devices throughout the season.
As part of this multiyear partnership, NextVR becomes the 'Official LEAGUE PASS VR Partner of the NBA.' NBA LEAGUE PASS is part of NBA Digital, the NBA's extensive cross-platform portfolio of digital assets jointly managed by the NBA and Turner Sports.