New Quantum tape platform to deliver efficiency and density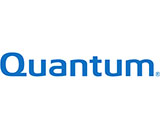 Quantum Corp has announced a new Scalar tape storage platform and three products based on that platform: Scalar i3, Scalar i6 and the StorNext AEL6 appliance. These new Scalar intelligent tape libraries enable users to manage massive and growing numbers of files by providing the most efficient and highest-density storage with the infinite scalability ideal for long-term content protection and preservation.
Media facilities today must manage and store both legacy content and new content from an ever-greater number of sources in increasingly data-intensive formats. In addition, according to analyst firm Coughlin Associates, more than 60 exabytes of new storage will be required for archiving and content conversion and preservation by 2020.
Designed to help users address this future, Quantum's Scalar i3, Scalar i6 and StorNext AEL6 appliance deliver exceptional density that both reduces the overall storage footprint — in turn reducing facilities' power and cooling requirements — and affords users greater flexibility in keeping more content for a longer period of time. Other features contributing to the new Scalar platform's efficiency include:
• Quantum's iLayer proactive diagnostics resolve issues before they affect operations, to maximise library uptime and minimize operational expenses.
• Embedded compute capabilities eliminate the need for external application servers.
• Policy-based data integrity checking — with the ability to move data off suspect tapes — and in-library active vaulting enable the storage of petabytes of data reliably and cost-effectively for years.
• New enhancements — such as all-new HTTP-based interface; automated setup, configuration and management tasks via web services; an intuitive, swipe-based local user interface design; and interaction via mobile devices — provide a better user experience.