Sky Italia creates custom workflow with SGL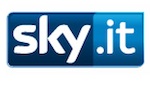 Lots of news around from Italian broadcasters all of a sudden, Software Generation Ltd, for instance, announcing that Sky Italia has developed a custom file-based workflow manager using SGL FlashNet's Open System architecture. Apparently, by using SGL's XML-based API Sky Italia has expanded the functionality of its archive and enabled integration with its in-house customised systems.
Sky Italia is using SGL FlashNet to archive video content inside a library and to restore it to a playback video server. Prior to the SGL archive the broadcaster used a playout video server buffer to create approximately ten days of on-line scheduling. To add to this it had to delete clips and re-ingest from videotape (Sony DigiBeta and HDCAM-SR) as and when required.
Using SGL FlashNet Sky Italia can archive data at ingest, edit and transmission stages ensuring its material is safeguarded at all times. By using its internal software know-how to develop a custom workflow manager, Sky Italia has achieved a solution oriented to its specific devices and workflows. With SGL's XML API the broadcaster has completed its end-to-end file-based workflow replacing the traditional inefficient and costly tape-based workflow. The workflow manager assists archiving and automatically restores content.
Howard Twine, SGL's Product Manager says: "SGL's Open System architecture is possible because of its close relationship with all of the major industry vendors providing customers with effective and efficient integrated solutions. Sky Italia is an excellent example of how simple the XML API is to deploy creating its own custom workflow manager using in-house talent to write code that delivers an application specific tool that's easy for operators to use."