AI and data as the vital tools in the battle for fan engagement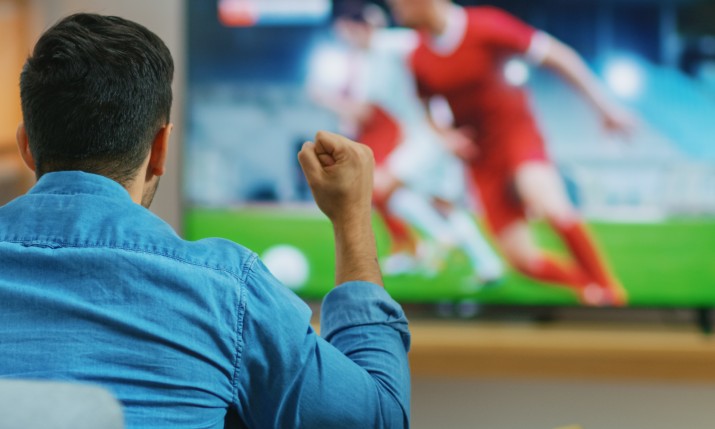 By Paul Every, VP media products, Stats Perform
While much of 2020 has been unpredictable, innovation in the sports broadcast industry has remained a constant. In fact, it seems the pandemic has forced innovation at an even faster velocity than many would have foreseen back in January.
Remote production and cloud-based workflows are an area where we've seen significant progress during the year. Sports media can now seamlessly edit video, overlay graphics and publish simply from a web browser, removing the need for clunky hardware.
This represents a major evolution for the industry, and one which has been facilitated by the proliferation of sports data and AI-driven workflows.  Sports data companies now capture a comprehensive digital blueprint of every major sports match on the planet, meaning that every single on-pitch action is logged with an accurate timestamp and a wide array of associated metadata.
Speed and scale
In simplistic terms, this means video can be auto-clipped based on a series of pre-defined 'in' and 'out' timecodes, but the evolution of that is a much more sophisticated AI clipping engine that takes into account many other factors including crowd noise, the intonation of a commentator's voice, the circumstances of the game, the quality of the 'play', the preceding actions and so on. The end result can be a very polished set of automatically edited highlights that are produced and published at a speed and scale that simply isn't possible by humans.
Of course, the application of data and AI in sports broadcasting is about much more than optimising production workflows. Fan engagement remains the north star for many broadcast and OTT providers, and putting this technology directly into the hands of sports fans is a fascinating next step.
It is impossible to talk about innovation in sports broadcasting without mentioning OTT. My personal view is that, with the exception of social media, the notion of the second screen is consigned to the past. Perfecting the OTT fan experience on the first (and only) screen will be key to winning the arms race. By putting fans in charge of their own consumption experiences through a personalised and interactive experience, broadcasters can drive those all-important eyeballs, subscriptions and ad revenues.
One event, many experiences
In 2021 and beyond, I anticipate a major push on personalised OTT experiences. This will mean the same match can be consumed very differently by different user personas. For example, a Gen-Z who follows a sports superstar rather than a team, may tailor the experience to their favourite player, receiving pop-ups or on-screen animations when the player receives the ball or has a positive impact on the game. They may expect to be served personalised clips covering their chosen player, while also being pushed relevant social media notifications.
Conversely, a betting or fantasy sports enthusiast may wish to tailor their viewing experience to keep up to speed with the progress of their latest punt, or configure a stream of insights, notifications or betting suggestions that are personalised to them. In the future a 'one-to-many' approach will no longer be the norm.
Another clear and continued evolution in the industry is the rise of data-led storytelling in sports broadcasting. Statistics and insights add a level of colour to sports coverage that is now demanded by modern sports fans. As little as 10 years ago, mainstream sports reporting was often criticised as vanilla and un-engaging. The only stat that mattered was the scoreline. Fast-forward to 2020 and we've seen a seismic shift in the demand for insights and statistics to give fans a deeper understanding of the game. Pundits and commentators now take pride in using data to support their opinions where once they were derided for doing so, and social media has given fans a forum to offer their own comment and opinion.
The detail's in the data
AI modelling is supporting that continued growth by offering a deeper, more analytical view of sport through the development of new statistics. The traditional data points have been supplemented by new models such as 'expected goals', which is now common parlance in football coverage as a deeper measure of shot quality. We've also seen other predictive metrics such as live win probabilities used for the first time. This deeper level of storytelling is another trend that looks set to continue as broadcasters look to enhance their sports coverage.
In conclusion, as 2020 draws to a close and (virus-permitting) the industry looks ahead to a fascinating 2021 of sport, it's clear that data and AI will play a key role. As a sports fan, my consumption of the Olympics, Euro 2021 and other big sporting events will be digital-first and I hope to see continued progress in the industry towards a truly personalised offering.