BT Sport to air new reality series that seeks to find Europe's next female football stars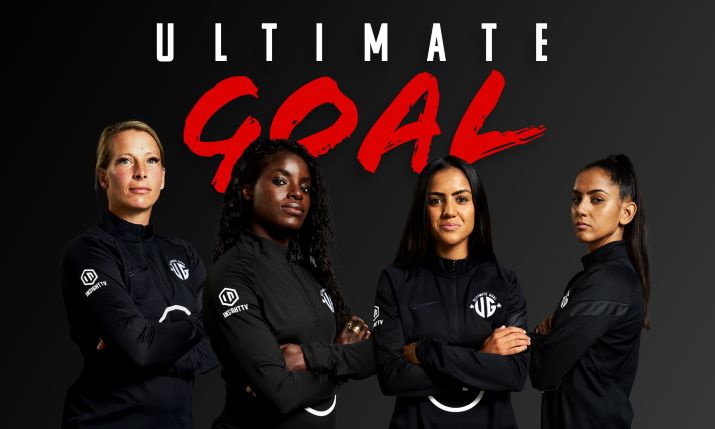 BT Sport will premiere the first episode of Ultimate Goal, a TV series showing female footballers train like the pros to catch the eyes of agents and scouts, on Tuesday 3 November.
Ultimate Goal will see 31 women from across Europe live and train like professional footballers in a six part series. The hopefuls take centre stage throughout the series at the home of English Football, St George's Park.
Viewers get to know eleven of the women through in-depth profiles that shine a light on their lives and how they tackle issues such as equality, bereavement, mental health and discrimination.
The Ultimate Goal Academy is managed by former Chelsea, Juventus and England legend Eni Aluko and former Liverpool, Everton and England goalkeeper Rachel Brown-Finnis, a BT Sport football analyst. The two managers are assisted by former professionals Mollie and Rosie Kmita (former West Ham United and Tottenham Hotspur players) who serve as team coaches.
During the series Fara Williams, Rio Ferdinand, Faye White, Freddie Ljungberg, Jens Lehmann, Jill Scott, Peter Crouch and Robin Van Persie give the players the benefit of their experience and expertise in unique masterclasses.
Ultimate Goal has already produced a number of success stories, including one player who achieved her dream of playing abroad after signing for a club in Iceland soon after leaving the academy. Another of the academy alumni was given the captain's armband during her first season at one of the leading academies for women's football in the UK. Meanwhile, one of the contestants is now a regular starter for a club in the FA Women's Championship.
Jamie Hindhaugh, chief operating officer, BT Sport, said: "Ultimate Goal builds on BT's commitment, as part of its long term partnerships with each of the four UK 'Home Nations' Football Associations, to inspire a new generation of girls and women to participate in football."
Starting on 3 November at 10.30pm on BT Sport 3, episodes will air every Tuesday over a six week run.