Direct to consumer: Red Bee on the buzz around aligning business goals with consumer desires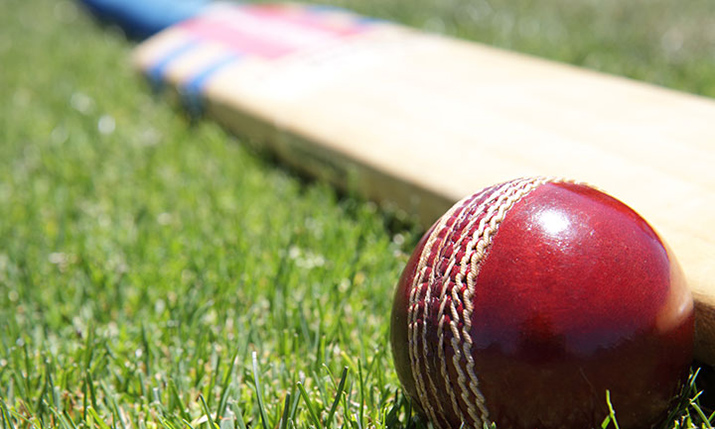 By Steve Russell, chief product officer, Red Bee Media
The buzz around direct to consumer (D2C) for professional sports has never been 'buzzier'.  Much of the industry discussions have previously had a technical emphasis, with the mechanics of content creation, packaging, and delivery at the forefront of thinking.
However, recent discussion with several senior executives from across the world of sports, have been illuminating. Yes, the technology is a barrier, but much of the talking points have centred on the consumer and cultural changes that are potentially far more difficult to navigate than issues around feeds and speeds.
To set the scene, I've been speaking with senior representatives from major global federations – managing sports with balls of various shapes and sizes – plus martial arts, equestrian, motorsports and others. The diversity is vast, but there is also a surprising number of commonalities when it comes to the challenges faced. Although D2C is a broad theme for most sports organisations, a key question voiced by several executives has been the ability to align their respective media goals with the desires of the audiences.
To paraphrase slightly, in the good or bad old days, depending on your perspective, there were only two routes to reach an audience: stadiums and TV rights were sold B2B; a handful of buyers cherrypicked the sports with the biggest national audiences and a few more niche players fought over the scraps with highlights shows.
Let's get engaged
Today, sporting federations are spoilt for choice for routes to consumers. Take one statistic; in 2007 there were an estimated 7,000 channels across Europe, while Netflix, Amazon Prime and DAZN didn't exist in the region. By 2021, European viewers had over 11,000 channels and probably several thousand over the top (OTT) services, plus a whole web of social networks.
The consistent sentiment that I keeping hearing is that defining and executing a holistic strategy to engage with the audience is far from easy. And even knowing who to aim for and how to reach them isn't clear.
Of course, there are exemplars of what this can look like. Take WWE, which grew its D2C service WWE Network from a cold start in 2014 to roughly 1.5 million paying subscribers, before 'pivoting' its strategy and selling a multi-year exclusive rights deal  to Peacock in early 2021 for a reported $1 billion.
Others have highlighted the NBA as a model for success, another D2C growth story, but also a brand that has leveraged social, video gaming, music, fashion, and celebrity to push and enhance its engagement and cultural popularity. This success is based on a sophisticated, multi-channel strategy for audience reach; D2C is just one thread amongst many.
Of course, each sport has its own nuances, and clarity on audiences, proposition and commercial models is vital to having a winning strategy. At a practical level, getting specific on target audiences and gaining access to GDPR-compatible ways to engage them is a fundamental challenge. Make no mistake, highly experienced people across the world of sport are grappling with both tactical and strategic decisions that are heavily impacted by the second issue; cultural change.
Cultural evolution
Adapting the culture, traditions and process of a sporting federation to benefit from our modern internet driven age is no small feat. Consider a global sporting federation for a 'combat sport' that has been in existence for 80 years. Or a world-class iconic sports venue with a heritage spanning over three hundred. Or even a sport where the fan base has an equal split between three distinct languages and significant fan bases that are in time zones 12 hours apart. These are all factors that impact decision making significantly.
Senior leadership may be inherently resistant to promoting a sport in new formats across new platforms if it is perceived to impact traditional values. Take the example of Test Match Cricket with its unpredictability for TV schedules, versus the TV-friendly T20 variation that fermented a partial schism in the sport. The changing cultural identity of sporting leagues and ongoing changes in the 'product' and target audiences will continue to drive change in how those experiences are brought to fans.
The two recurring themes of audience engagement and cultural change has made me reflect on our own journey and position within the media services industry. To stay relevant, a company like ours needs to focus on product market 'fit', with a clear definition of targets, roadmap management, rigorous prioritisation, agility and flexibility to adapt in a changing market. We have placed product management at the core of our business with these goals in mind.
Product is not a dirty word
For fans, the sentiment that money has tainted the purity of sport is common. Nevertheless, it's clear to me that sport is a 'product' that is loved by participants and consumed by eager fans. The consumption takes many methods and, like any product, is available in different form factors and flavours. Productisation is not incompatible with culture and tradition – it should, if done right, align perfectly by recognising that each sport has a core set of aims and then defining strategies to meet these goals.
This is essentially 'product management' and it strikes me that many of the new generation of leaders in sports organisations are product managers in a way. The biggest challenges they face are often about understanding audiences, evolving the offerings to the market and aligning the internal organisation to clear market goals, and these skills are the keys to success rather than the technicalities of flawless media service delivery.
There is no panacea for success, but there is a common theme that recognises that we are going through a massive period of systemic change; we can all see that. One organisation I've had discussions with radically changed its position on rights, partnership with TV and OTT platforms, and even tested the waters with D2C. The bottom line? That their key focus is now on finding flexible partners to drive the implementation, enabling internal focus on evolving fan engagement strategies across all possible channels; simply put, product-market fit.
What is clear is that adaptability is going to be key to navigating both external audience engagement and cultural change. There is a strong recognition across the sports media world that the expectations of audiences, the media landscape and even the way sports are played will continue to change dramatically over the next few years. And that the only way to meet individual goals is to be able to adapt as quickly as possible. I can only conclude that the sports world is on the same partnership and 'product' journey as the media industry is.