disguise receives Queen's Award for Enterprise for Innovation 2022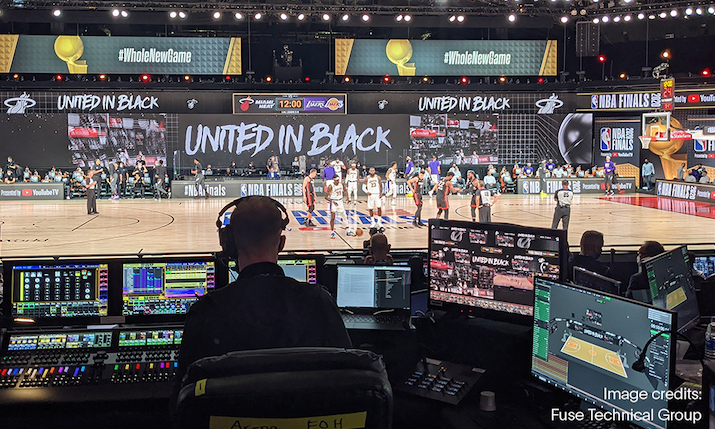 disguise is one of 232 UK organisations to be awarded the prestigious Queen's Award for Enterprise Innovation this year.
The company has been recognised for its excellence in extended reality (XR) and virtual production innovation at a time when the media and entertainment industry has been severely hit by the pandemic. Its solution, named disguise xR, provides groundbreaking technology that allows its user and partner community to continue delivering spectacular productions in a virtual setting.
First established in 1965, the Queen's Awards for Enterprise celebrate the success of exciting and innovative businesses which are leading the way with pioneering products or services.
The award comes two years after disguise xR's first major application by disguise partner and XR pioneer XR Studios, for Katy Perry's memorable performance at the American Idol 2020 Finale. Since then, the demand and potential of XR has skyrocketed. In response disguise has accelerated its business towards new markets such as virtual production, broadcast and immersive entertainment, while unlocking new applications in existing markets like live performance, corporate presentations and brand activations.
During this time, disguise has powered over 450 productions around the world. The company gained a majority financial backing from The Carlyle Group and increased its partnership with Epic Games, a minority stakeholder in the company, by securing one of its MegaGrants. Meanwhile, more than 300 stages powered by disguise xR have been built across 35 countries to meet the growing global demand for this technology.
Recently, disguise has opened new offices in Beijing, Seoul, Tokyo, Singapore and Auckland, New Zealand to meet rising regional demand. The opportunity that XR and disguise technology brings has led to a 75% increase in headcount across the business globally from 2018 to the end of 2020.
The company also acquired cloud-based solution platforms Mapping Matter, Previz and Polygon Labs to extend its capabilities towards remote collaboration.
"From a small experiment less than five years ago to the most prestigious business award in the UK today… This is truly a dream come true! disguise xR is the result of industry-wide collaboration as our team worked closely with our user community over the years to build out the most advanced and integrated extended reality solution on the market. I am incredibly proud of our team, their passion and dedication to continue pushing the boundaries of what disguise can achieve," said disguise CEO Fernando Kufer.