Eleven Sports agrees new deals with RTBF and Bwin in advance of Belgian Pro League coverage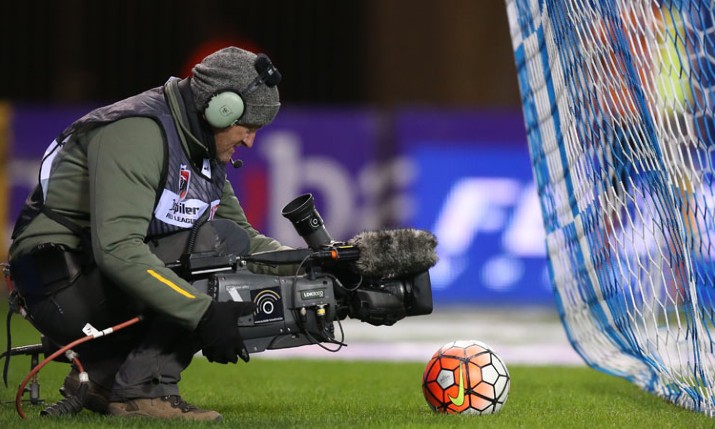 Eleven Sports Belgium has announced new deals with the Belgian TV channel Radio-télévision belge de la Communauté française (RTBF) for its Pro League competitions coverage, and also for betting with Bwin.
Eleven Sports has agreed a new five-year partnership with the French-speaking public broadcaster RTBF for the Pro League which start this weekend (8 August).
The two media companies signed a deal based on the TV channel's Saturday and Sunday night highlights shows and the Monday night show, 'La Tribune'.
Eleven and RTBF will also work closely together on an editorial level with RTBF presenter Benjamin Deceuninck to feature regularly on Eleven's Pro League programming.
Additionally, Bwin has been announced as the new betting partner of the Pro League and Eleven Sports for the next three seasons. The deal covers the Jupiler Pro League, D1B and the Supercup. bwin will become the rights holder of the national betting streaming rights to the Pro League. Through this partnership, Bwin, the Pro League and Eleven Sports have also committed to a shared vision on the responsible use of betting services.
Guillaume Collard, managing director, Eleven Sports Belgium and Luxemburg, said: "We welcome Bwin to the 'Home of Belgian Football', our innovative project for Belgian football. We look forward to working together to champion Bwin's offering in a way that promotes responsible entertainment to fans."
Pierre François, CEO of the Pro League, said: "Games of chance and betting can add an extra dimension to the football experience. However, each partner is aware of the risks of irresponsible behaviour. That's why we are all committed to minimising the risks, each in his own role. In this partnership, bwin, the Pro League and Eleven Sports will focus on an overall prevention policy, the protection of players and the integrity of football as a whole. This cooperation will be measured at any time against the goals and best practice set out in the cooperation agreement between the Pro League and the Gaming Commission."