EMG Group appoints Eric Kearley to lead business transformation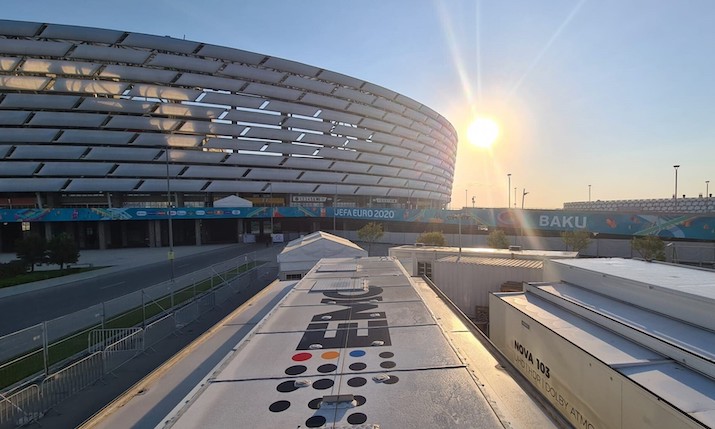 EMG Group has appointed Eric Kearley as chief transformation officer. He will lead Aurora, a disruptive range of initiatives focused on transforming EMG Group into a truly global player.
The three-year business transformation project is designed to reinvigorate internal EMG Group aspects, such as procurement, corporate culture and values, workforce optimisation and pricing models, but also enhance external offerings, such as value-added services and remote technology solutions. The aim is also to revitalise the company's go-to-market strategy for existing and new markets. He will report to EMG Group CEO Shaun Gregory on his execution of Aurora.
Kearley joins EMG Group after a period as a management consultant. Prior to this, he was chief digital transformation officer for Sky News in Abu Dhabi. He has held leadership positions spanning Europe, Africa, the Middle East and Asia. Kearley started his media career with the Swedish National Broadcaster in 1990, holding various roles including journalist, producer, and deputy head of evening broadcasts. He has also worked for Telstra in Australia, TV New Zealand, MTV Networks and Optus, among many more.
Gregory said: "Eric is a seasoned professional when it comes to driving transformation at international businesses. He's the ideal candidate to power our strategy and drive EMG's transformation. He has a proven track record of success in this area and, crucially, of driving change as the business model itself changes. Our industry is rapidly evolving, and EMG is perfectly positioned to lead that change. Eric will work with each of the countries and our global leadership team to deliver Aurora, to ensure EMG Group continues to lead the market."
Kearley said: "EMG Group is an established market leader in the broadcast space, with the potential to take its effective, innovative and exciting offering even further. I'm really excited to be joining a company with such a long history and great stature in the market. I'm energised to be leading the project that will enable EMG Group to achieve even greater success."