European Tour Innovation Hub selects three finalists in competition to revolutionise golf coverage
The European Tour and Tata Communications have unveiled the top three shortlisted ideas for the European Tour Innovation Hub contest. The goal is to bring new technologies into the European Tour's vision and technical environment with the aim of increasing the reach of its content and enhancing its broadcast strategy.

The three finalist ideas demonstrate the potential to transform the game of golf through more effective creation of multi-lingual content for global audiences with alugha, second-screen viewing using augmented reality (AR) with eyecandylab, and enhanced real-time engagement with TV audiences from Sparx Technology.

The European Tour Innovation Hub with Tata Communications, which was launched in September, called on start ups worldwide to develop new solutions to enrich the game of golf, enabling fans to interact with the game in new ways and to enhance how each European Tour event is broadcast and produced as part of the Tour's commitment to 'Driving Golf Further'.

For the overall winner, they will get to trial their technology after a further development period at a European Tour event next year. However, there is no guarantee they will go further with the European Tour than proof of concept.

Facing challenges with new talent

The Innovation Hub is a flag to attract technological talent from around the globe to help bring new audiences to golf and to improve what it can already do, said Mehul Kapadia, global head of marketing, Tata Communications. "What we felt with the Innovation Hub is it lets us put a challenge out there for people who understand technology very well, who can then come in and actually help the sport in terms of what we can do. So rather than inside-out, let's make it outside-in. Then we will bring our business expertise in, our pool of connections in the VC community, and the talent that exists within European Tour, to make it come alive."

Michael Cole, CTO, European Tour, commented on the challenges faced by the European Tour, which is tasked with dealing with Greenfield sites sometimes 300 acres in size, crowds of up to 40,000 fans roaming the area that need to be entertained as well have access to services, as well as making sure the players and the game itself is able to move along smoothly, and how the Innovation Hub will help.

He said: "We have the complexity of our sport, we have the need to drive real consistency across all of our tournaments to provide that ubiquity of experience for the players, for fans, for TV viewers, whoever it may be. We also have a key role to play as the European Tour engages with different formats to ensure that technology is helping in that transformation of global golf. You look at all of that as one and hopefully you can see why the Innovation Hub is such a great concept, because much of what I've said throws up challenges, it throws up opportunity and we don't believe we have all the answers."

He continued: "Taking this approach with Tata Communications, utilising their experience in doing similar things with different rights holders and their experience in terms of the global network, and based upon our own expertise and our own experience, and engaging with the global marketplace, we believe that through the challenges we've expressed [at the Innovation Hub] will come ideas, services and products that we can make a pathway [for] to help develop them and integrate them into our fabric so that they become part of our vision for the connected course, intelligent course, tournament as a service, and that's part of the key objective that we have."

Changing the gold conversation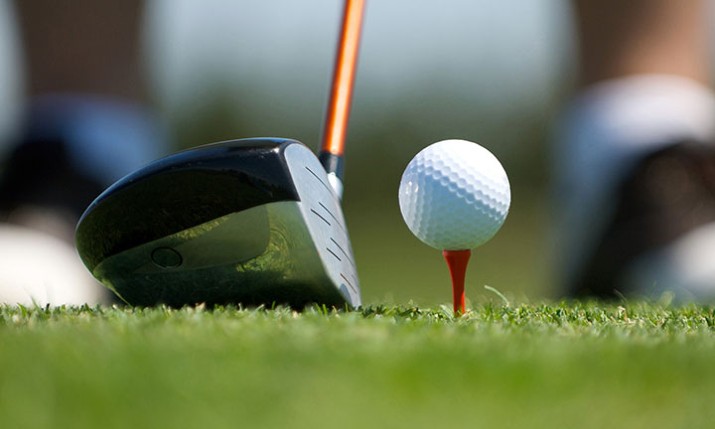 Cole added: "We're trying to change the conversation in golf, and change that conversation to reach out to new audiences, and engage with different communities in different ways. At the European Tour we are addressing that challenge through our approach utilising different formats of the game. We may have the elevated Rolex Series that really provides the premium [content] for our loyal fanatical fans. We have GolfSixes, which typically is played six hole, two day, very much to appeal to a family audience. We have the Hero Challenge, the one hole shoot out under flood lights with entertainment, food and drink, very much to appeal to, perhaps, city-goers, aligning that tournament very close to a city centre. It's very much about changing those formats to appeal to different audiences, to change that conversation, and again technology has a key role in underpinning that transformation of global golf."
Kapadia commented on the changes in the sports broadcasting area: "[In sports] there's a lot happening in this space to unlock more potential. The opportunities for storytelling are now higher than ever because of the nature of audiences, which has been changing. So unlike a traditional audience sitting in front of a television consuming it, you really now have people doing it on various screens, and it's not just that you're [moving] onto the second screen; I think even the second screen story now is an old story. You can watch it on your phone? Big deal, it's just another screen.
"It's more about how do you reach out to audiences which are not necessarily your traditional audiences? How do you engage with people that are really now getting competition [for their attention] on so many other things that they can do with their time, with so many sports now becoming available for you?," he went on.
Kapadia continued: "A lot of the younger generation, especially, are watching on Twitch rather than going and watching [sports content] on traditional channels. Hence what we've been trying to do with a lot of sports, and especially in the media space, is to see how we can drive innovation from a technology standpoint to really help do two things; once is improve the fan engagement and second is actually help sporting properties monitise it better, because the more sporting properties can monitise and bring in revenue, the more they can do for the fans. Hence the Innovation Hub and our fantastic collaboration with Michael."
Innovation Hub shortlisted ideas
The shortlisted ideas begin with alugha, from Germany. This idea would help overcome the complexities of managing multilingual video content for European Tour's diverse audiences worldwide. alugha would create an interlocked toolkit for the complete multilingualisation process, from transcription over multi-audio-track voiceovers to video hosting and distribution. It is all about breaking through language barriers to enable more effective engagement with a global fan base.
Next up is US-based eyecandylab. With eyecandylab's mobile AR technology, fans could enjoy live games with an interactive AR layer. By pointing their smartphone or tablet towards live action shown on TV, fans would be able to access stats, player profiles and 3D green layouts in an interactive and visually enhancing way. They could also engage with life-size holograms to bring the action from the course into their living room.
Finally, Canadian company Sparx Technology. The idea is a consumer engagement platform for enhancing broadcast streams. It would allow for real-time audience engagement through on-screen polling, trivia, predictive gaming, sports wagering and data collection. The Sparx platform would integrate directly with the live broadcast graphics system to connect viewers to the action happening on screen, creating a two-way communication channel between the broadcaster and viewers.
These three businesses will now work with the Tour's business development team, venture capital (VC) firms and Tata Communications, looking at ways to turn their solutions from concept into reality. They will then go through a Dragon's Den-style pitch where the ultimate winner will be chosen. The overall winner will develop their application with the European Tour for it to be tested in action at a leading European Tour event during the 2020 season.
"We are delighted with the response to our Innovation Hub contest which demonstrates the strong relationship that exists between golf, technology and innovation," said Cole. "The three shortlisted ideas caught our imagination because the businesses behind them understand the tremendous potential to enhance the game and the Tour for our increasingly mobile, digitally-savvy audiences worldwide. We look forward to working with these three businesses to develop their ideas further."
"Digital platforms have the power to transform golf for the benefit of the sport's entire ecosystem, including European Tour's commercial partners and broadcasters," said Kapadia. "We look forward to harnessing our expertise in the digital transformation of global sports to explore with the three shortlisted businesses how they could not only take the golf fan experience to the next level, but also identify untapped operational efficiencies or revenue streams for the European Tour ecosystem."
The panel of judges includes Cole and Kapadia, as well as Rufus Hack, European Tour's chief content officer, and Tri Pham, Tata Communications' chief strategy officer. They are joined by Oliver Wilson, a professional golfer, winner of 2014 Alfred Dunhill Links Championship and a Ryder Cup player.
Tata Communications is the Official Global Connectivity Supplier of the European Tour, and this competition builds on previous collaboration between the two organisations to drive innovation in golf.