Football Production Summit: Bideaux to discuss new workflows for French League coverage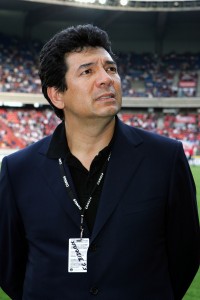 SVG Europe is very pleased to announce that Canal+ Director of Sports Production Francois-Charles Bideaux will deliver a special case study presentation at Football Production Summit in Munich on Wednesday March 22.
Canal+ has embraced new technologies in order to broadcast more football matches while making sure the production costs are reasonable relative to the number of viewers — and the production does not lose quality. Federation Française de Football and French League Cup were also at the centre of these efforts and the resulting first-time ever broadcasts. Bideaux will discuss the new technologies in use; how they are improving Canal+ operations; how he will use them for others sports; and more.
SVG Europe's flagship Football Production Summit 2017 will take place at Allianz Arena Munich, home to FC Bayern, on Wednesday 22 March. SVG Europe expects that over 150 senior professionals in football broadcasting, OBs, service providers, clubs, leagues and federations will attend our premier, agenda-setting football summit this year.
The draft programme agenda is now online. You can also register at this link: https://www.svgeurope.org/football-production-summit-2017/
If you have a query regarding the programme agenda, please contact David Davies ([email protected]) or Fergal Ringrose ([email protected]).
If you are interested in sponsorship opportunities, please contact Chris Cope ([email protected]) or Clare Sturzaker ([email protected]).