Football Summit 2020: Broadcast innovation in the Bundesliga to be showcased in Berlin on 31 March
The Bundesliga's use of augmented reality (AR), player tracking, corner flag cameras and 9:16 vertical capture will all be on the agenda during a special session at Football Summit 2020 in Berlin on 31 March.
'Focus: Tomorrow – Broadcast innovation in the Bundesliga' will feature Tim Achberger (pictured below), the head of innovation and technology management at Deutsche Fußball Liga (DFL) subsidiary Sportcast, discussing some of the tools and techniques that have been introduced in recent times to enhance the coverage of matches in Germany's top flight.
The Bundesliga recently trialled mobile-friendly 9:16 capture on a match between Wolfsburg and Werder Bremen (pictured above) in order to "adopt the fan's perspective."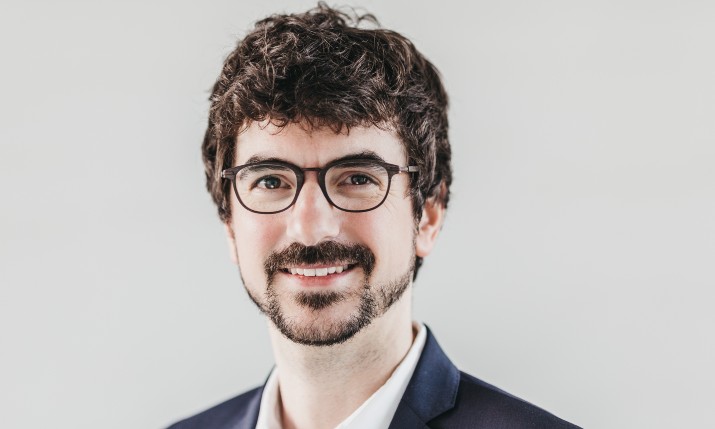 Other Bundesliga innovations include the corner flag camera and a mini camera that is used to capture slow-motion shots of goalscoring opportunities at close range.
Sportcast is the host broadcaster for all games in the Bundesliga and Bundesliga 2, as well as the Supercup and promotion/relegation play-offs, for national and international rights holders.
The Football Summit is a one-day conference featuring panels, case studies, interviews and presentations covering the production and broadcasting of the beautiful game.
Taking place at the Olympic Stadium in Berlin on Tuesday 31 March, the 2020 event will take a close look at a range of subjects from augmented reality, video piracy and asset management through to the growth of the Women's game, eSports and football production on a budget.
As with all SVG Europe events, it will also feature ample networking opportunities, a technology showcase and an optional stadium tour.
The full programme and agenda will be announced soon.
More than 350 senior professionals from across the football production and broadcasting community attended Football Summit 2019 in Paris, an event that featured speakers from FIFA, UEFA, Sky Sports, BT Sport and more.
To find out more about Football Summit 2020 and to register visit: https://www.svgeurope.org/football-summit-2020/