Formula 1's first race of the 2021 season breaks Sky Sports viewing records for the elite motorsport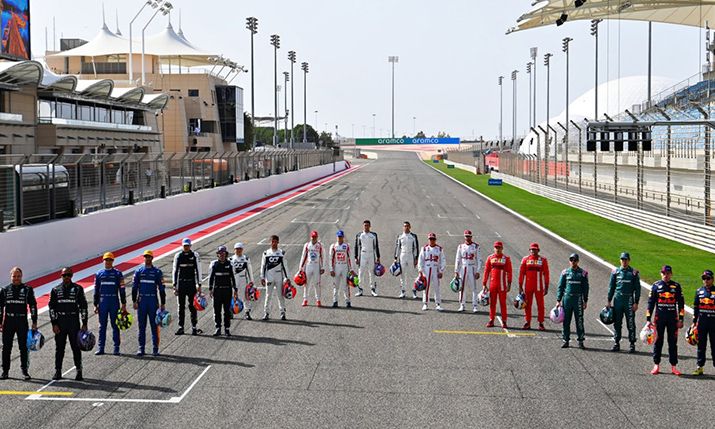 Formula 1's first race of the season, the 2021 Bahrain Grand Prix, has broken viewing figures for F1 coverage at Sky Sports with 2.23 million fans tuning into watch Sir Lewis Hamilton and Max Verstappen fight for the top of the podium.
The 2021 Bahrain Grand Prix was watched by an average of 1.98 million viewers, peaking at 2.23 million. These figures place the race as the highest viewed ever on Sky, beating previous races that have even been simulcast on Sky One and becoming the first ever race to peak at more than two million viewers.
These record numbers surpass last year's Bahrain GP (1.39 million) in November by over 42% as well as the opening race of the 2020 season in Austria (1.51 million ) by over 31%.
Qualifying viewing figures (averaging at 1.14 million with a peak of 1.34 million) also saw record viewing figures, with the Bahrain GP becoming the first ever qualifying session with an average audience of more than one million, as well as the highest ever average peak.
Meanwhile on digital, F1 fans were offered a live stream of the opening lap of the race on Sky Sports' social media accounts, which achieved 174,000 total views, of which 93,000 were live, while 2.1 million people read an F1 story its digital platforms last week and a quarter of a million people followed the race on the live blog.
The next race weekend is the Emilia-Romagna Grand Prix at Imola, starting with Practice 1 on Friday 16 April.
Sky Sports' extensive coverage of F1 forms just a part of the its comprehensive motorsports rights portfolio, alongside Formula 2, Formula 3, Indycar, GT World Challenge Series, Ferrari Challenge, Goodwood Festival of Speed, Extreme E and much more.