Forscene undertaking time-pressure industry survey; vouchers to be won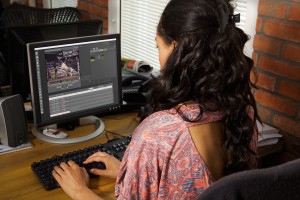 Cloud-based editing software provider Forscene has launched a survey intended to find out how increased time pressures are shaping attitudes in the broadcast and television production industry. In particular, the survey investigates whether the industry considers new technology a solution or an inhibitor to working faster and smarter, also invites opinion on training and sustainable production methods.
Forscene is designed to help save time in post-production by making collaboration and remote editing easier. The survey will help the Forscene team provide services and training that address industry pain-points.
In addition, the first 100 participants will receive a Starbucks voucher in return for their input.
You can take part in the survey now by visiting https://www.surveymonkey.co.uk/r/?sm=jE8PVsr70zKS0M_2BRNiRvXg_3D_3D.