FutureSport 2015: High Dynamic Range set to be highlight programme discussion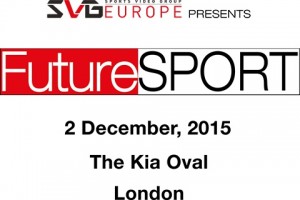 Three weeks to go to SVG Europe's FutureSport 2015 event at The Kia Oval in London Wednesday December 2 and it's time to register for this high profile forward-looking event. An outstanding content programme is now complete, including a major panel session on the very hot topic of High Dynamic Range for Ultra HD.
SVG Europe is pleased to announce that Quantum is Session Sponsor for 'HDR: Separating Hype from Reality' and the company's Christo Conidaris, Regional Sales Director, will take part on the panel along with Brian Clark, NEP Major Events, Sales Director; Mark Grinyer, Sony Professional Solutions Europe, Head of Sports Business Development; Mark Horchler, Elemental, Head of Marketing EMEA; David O'Carroll, Presteigne Broadcast Hire, Head of Technology; and Andy Quested, BBC HD & UHD, Head of Technology.
High Dynamic Range (HDR) was one of the major talking points at IBC and it continues to gain momentum as a 'must have' feature for next-generation TV services. HDR has potentially far-reaching implications for production practice, delivery chains and domestic viewing. At first glance it seems fairly straightforward but the realities are often different. How does it impact camera shading? How can brightness be managed so that it doesn't cause eye strain and fatigue? And what are some of the new terms and concepts that need to be understood to make the right choices for your organisation?
This is just one session in a dense, high-level programme of content for December 2, which will reveal build-up plans both for Rio Olympics 2016 and the nascent Olympic Channel; plus a special 'report card' on BT Sport's Ultra High Definition production journey since the launch of the BT Sport Ultra HD channel as part of its offering in August.
Register now: https://www.svgeurope.org/future-sport-2015/