FutureSport 2017: European Championships 2018 preview session announced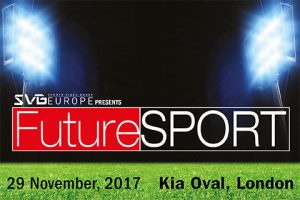 As SVG Europe continues to build out the content programme for FutureSport 2017 at The Kia Oval on November 29, we are very pleased to announce the session 'Preview Case Study: European Championships 2018'.
In August 2018 a new multi-sport event, the European Championships, will take place. This major sporting spectacle combines existing individual championships of Europe's most popular sports into a single Championships and takes place for the first time in 2018 and every four years thereafter.
The first edition will include seven sports across two major European cities (Berlin and Glasgow) with the coverage expected to reach a cumulative TV audience of over one billion viewers. In this session we tell the story of an eight-year journey to create a new major sporting event and what key technologies will be brought to viewers, in partnership with leading technology company Avid.
This session will be moderated by Jim Irving, Fanview, Founder: and the speakers on the panel will be Paul Bristow, European Championships Management, Managing Director; Franck Choquard, Eurovision Media Services, Head of Products & Marketing; and Jason Cowan, Avid, Business Development Manager (Sport & Graphics).
Places for FutureSport are limited so make sure you book your own delegate place here.