Gent and Antwerp hold out as Eleven Sports is awarded Pro League rights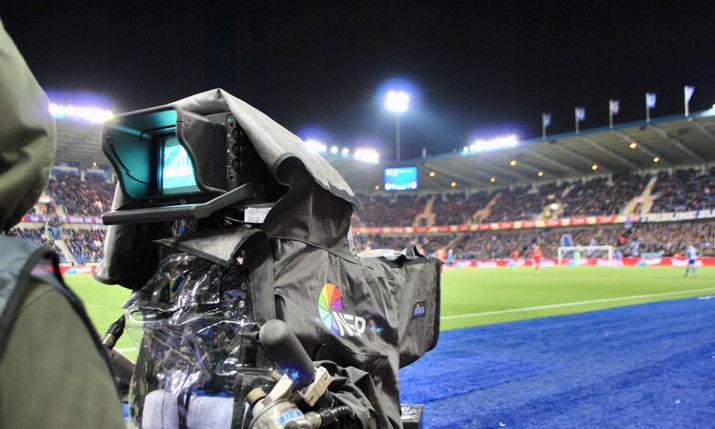 Eleven Sports has been awarded the exclusive rights to show live coverage of Belgium's Pro League from 2020-21 despite not all the clubs in the division having signed up to the deal.
The General Assembly of Belgian's top football league decided by a two-thirds majority to sell media rights to Eleven Sports for the next five seasons.
But neither Gent nor Royal Antwerp agreed to the deal, with the latter said to be at odds with how the money will be distributed between the league's 16 teams.
The Eleven Sports bid also includes the Belgian Super Cup, Belgian Cup and the Women's Super League.
In a statement, the Pro League said: "The General Assembly of the Pro League today [12 February] approved by a large majority the distribution key. Antwerp FC has decided, on the basis of the proposed distribution key, not to participate in the collective sale. Based on the result of the vote, the KAA Gent decided not to participate in the collective sale of rights."
The Pro League is currently considering how the process will continue.
SVG Europe has been told that talks are happening today (13 February 2020) with a resolution expected by tomorrow.
A spokesperson for Eleven Sports said: "We will sit down with the Pro League from today to discuss next steps and decide the best way forward to finalise our agreement. For the time being, we would like to thank the Pro League and clubs for the faith they have shown in our ambitious project for Belgian football. Eleven Sports is committed to growing our offering around the world, to serve more fans with the sports they love in exciting and innovative ways. The opportunity to bring Belgian football to hundreds of thousands of dedicated local supporters will be an important milestone in that journey."
The telecoms companies Proximus, Telenet and Voo currently show the Pro League in Belgium.
According to Sport Business, the Pro League's top sides, including Anderlecht, Club Brugge and Standard Liège, had been considering the individual sale of their rights to broadcasters, but the league pressed ahead with the collective sale of rights.
Eleven Sports operates three channels in Belgium and currently has the rights to show matches from Spain's LaLiga, Italy's Serie A and Germany's Bundesliga as well the FA Cup and English Football League (EFL).