Harmonic discusses its live streaming and distribution releases this spring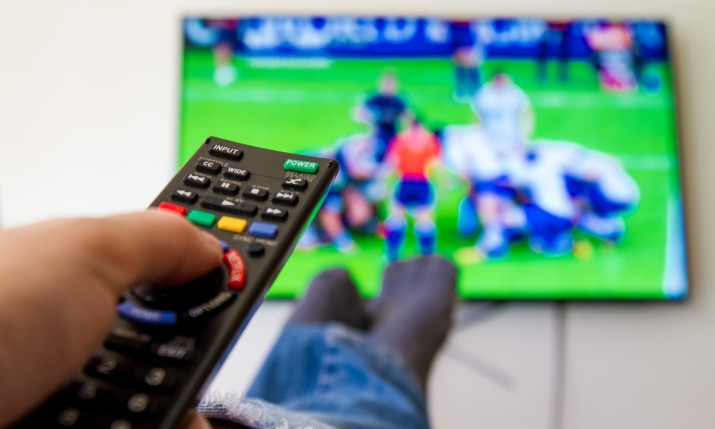 SVG Europe caught up with Harmonic's Andy Warman, director of playout solutions, to find out about the latest technology releases from the company this spring.
What sports broadcasting-focused technology has been released this spring?
Our VOS360 live streaming platform enables powerful delivery solutions running in the public cloud. Its low latency streaming for live sports uses CMAF to deliver OTT channels with similar latency to broadcast for live streaming direct to consumers. This includes UHD and HDR support for the best possible quality live streaming experience over the internet.
We are not limited to delivery to consumers. We also provide a powerful distribution solution with VOS360 Channel Origination and Distribution, which uses the public cloud to grant and revoke access to channels for affiliates, blackout management and channel customisation. It enables content substitution using cloud playout, supports graphic branding and ad insertion for groups and individual affiliates, managed by the content owner/programmer.
Our public cloud solutions are backed up by geo redundancy, which can simultaneous run two streams from two different availability zones, two different regions and even from two different cloud providers to ensure no segments are dropped and the consumer enjoys a seamless viewing experience. In addition, we can provide catch up/start over support to pause and rewind live streams, VOD content delivery and creation, and support the common players, CMS and DRM solutions on the market.
What is the benefit of this technology for those in sports video content production?
The chief benefit of our VOS360 platforms is the pay per use model that makes it easy to launch pop up channels and live event channels for a few hours or a few weeks at a time, quickly and easily.
This removes the need for costly infrastructure and long planning and equipment buildout cycles, plus we can also add extra live sources in the public cloud to back up services that are originated on premises to make sure peaks in demand can be met reliably.
How will this technology be developed further?
We have shown that 8K is possible with our software encoding technology. While there is no practical demand yet, we are able to support it as and when the need arises.
We are industry leaders in compression technology and continue to innovate in video quality with lower bit rates for the same quality and maintaining existing bit rate while offering improvements in video quality. This is typified by our EyeQ technology that uses AI to save up to 50% bandwidth for the same visual quality and does not require any change to players and decoders to use it.
We are also investing to ensure the delivery of streams to the end users scales on the fly. VOS360 platforms delivery capabilities are based on a multi-CDN approach as well as the ability to decide dynamically and for each viewing session, the best delivery path. For customers that do have an access network (for example ISPs), we can complement our multi-CDN delivery by deploying on-premise edge nodes to optimize cost and QoE.
What else are we likely to see coming out from your company over the next six months, and why is it of interest to the sports video production community?
The latest product launch from Harmonic is Spectrum Media Studio, our production oriented solution for live and as-live environments. It's highly flexible UI featuring a panel-based design for customized layouts including configurable macro controls, recorders, players, graphics, audio, keying and switching. It uses the Spectrum X media server, which supports SD to UHD, SDR and HDR and SDI + IP (SMPTE ST 2110) I/O including simulcast – two channel output with any supported resolution, SDI and/or IP, with or without graphics, and SDR and HDR out.
This powerful combination of touchscreen user interface and exceptional I/O flexibility is complemented by a system that can scale from 1 to hundreds of channels and leverage live streams, editing, QC and media prep workflows for fast turnaround production solutions.
There will also be numerous enhancements to our cloud platforms that real and meaningful value, while embracing the flexible business models and convenience of COTS computing and the public cloud. We are looking forward to sharing these advances throughout the year.