International Federations Summit puts innovation front and centre
2020 event focusses on OTT, fan engagement and eSports
The third annual International Federations Summit (IFS), produced by Major Events International (MEI) in association with SVG Europe, brought together dozens of federations and executives from related technology providers for a day of information exchange and learning in Lausanne.
The focus of the event was to help attendees understand the current state of the federations marketplace as it relates to planning championships and events, finding a host city for an event, how to more effectively build their fan bases and athlete participation, and how technology like OTT and production services can make a difference.
One of the highlights was a presentation by ITN Productions discussing its efforts as World Athletics Productions, a joint effort with World Athletics (formerly the International Association of Athletics Federations) launched two years ago. World Athletics found itself in a post-Usain Bolt vacuum when it came to know superstars and working closely with ITN was key to improving that situation.
"We have a deeply embedded relationship with the federation," said Alastair Waddington, ITN Productions, director of sport and MD of World Athletics Productions.
The presentation highlighted the evolving relationship between federations and their production partners. With World Athletics, ITN was providing everything from the live production to social media content, coaching video, sales promos, infomercials, branded content, and more.
"There was a concerted effort from everyone to start from the same base and create heroes, improve storytelling, and create narratives that engage people with the sport," said Waddington.
"The possibilities of remote production are increasing by the day as the connectivity gets better. The days of a full OB rig on-site for seven days are ending."
That effort included the production side to work very closely with everything from the World Athletics communications team, event sports presentation, and more.
"Athletics for the last 40 years has always been from a distance and shot wide," said Waddington. "We wanted to get up close and personal with lots about the faces, stresses, and strains of human achievement."
The athletes themselves are also playing a part, especially as social media continues to be a bigger and bigger part of their own lives and marketing.
"The federations are getting much better at listening to their athletes and having them drive the profile of the event," said Waddington. "They are no longer saying you can't do this or that because that doesn't work in today's world."
Richard Lawson, ITN Productions, commercial production director, said the team produced films for the World Athletics Congress in 15 different countries without a single person needing to get on a plane, giving sustainability efforts a boost.
"With our newsroom legacy and TV production expertise we can move very fast and deliver value," said Lawson.
Waddington added that a well-run production can also be cost-effective.
"When we looked at the previous plan for our first event, we were able to take 25 per cent of the cameras out of the plan," he said. "There is a tendency that more cameras equals better but as we move forward the cameras are getting more versatile. And the possibilities of remote production are increasing by the day as the connectivity gets better. The days of a full OB rig on-site for seven days are ending."
Federations Perspectives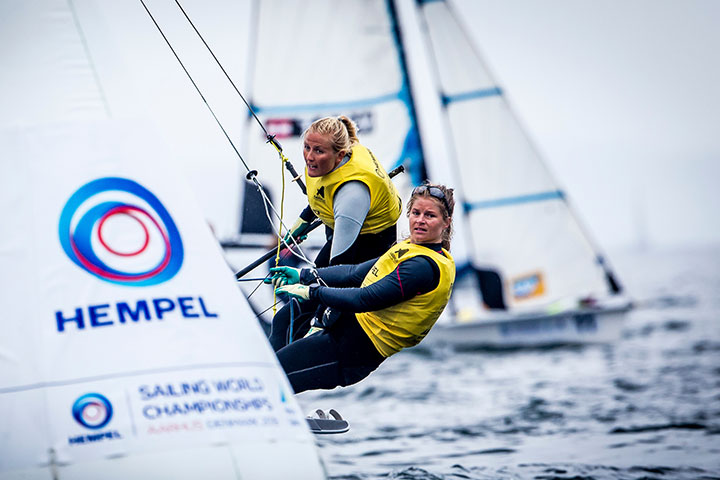 The potential for growth in the Middle East and Saudi Arabia was highlighted by Alistair Gosling, founder and CEO of Extreme International. 
Exteme International has a media division, events division, and destination division where they consulate with governments to understand opportunities around extreme sports.
"I liken Saudi Arabia right now to a rose as it is now starting to open up," he said. "And a massive part of the country's transformation is from sport which goes hand in glove with tourism projects."
Scott Over, commercial director of World Sailing, pointed to a huge year for the federation with the Olympics, the 36th America's Cup, and the second year of the Off-Shore World Championship which looks to become an Olympic sport in Paris in 2024.
"That's a really big deal," said Over. "The Olympics are the pinnacle of the regatta format."
With World Sailing, added Over, there is also gender equality (with mixed classes at the Olympics), and a real drive to get sponsors like Rolex and Hempel to get on board with sustainability efforts.
"Partnering with a paint company is tricky when it comes to things like sustainability and we are working with Coca Cola so that any sustainability efforts at our events are realised as things like climate change are important to us," he said. 
Alexandre Molina, Formula 1, director of events, discussed the evolution of F1 since Liberty Media purchased it for US $4.6bn in 2017.
"For the first time in 70 years we had a head of marketing, sponsorship, and digital," he said. "When Liberty Media took over, we had never done research or a survey so did a big online research project to understand who our fans were."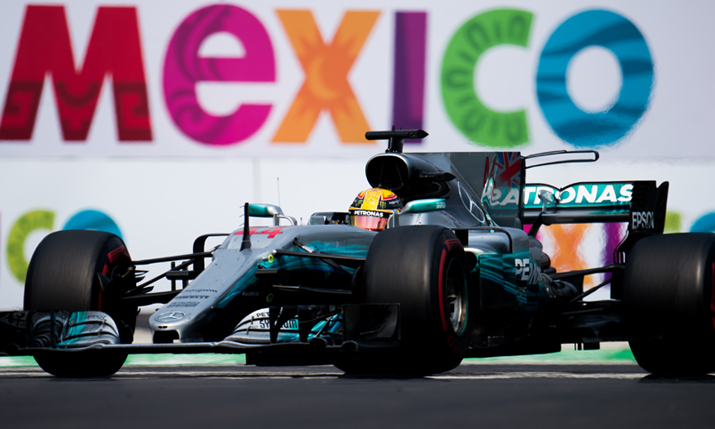 The results showed that the sport had about a half a billion fans, and 250 million could be considered avid fans. But even with that many avid fans only four million actually could get to a race, meaning that less than two per cent had a first-hand love affair with the sport.
"Most fans are watching at home and we needed to fill that gap so we did that with social media platform so we could bring the sport to the fans as when people can touch and feel the sport you can convert them from one category to another," he explained. "There is space for everyone, from the casual to the avid fan."
OTT turned out to be a big part of the engagement process as Molina said the avid fan wants all the information and will be willing to pay for it while the casual fan relies on free-to-air TV.
"The biggest issue is if fans want something but can't get it," he said. "You need to keep things simple and then create steps to convert them from one category to the next."
The challenge all federations face (and their broadcast and OTT rights holders) is how to turn sports brands into something more akin to an entertainment brand. 
"Digital and connecting to the fan is the hot topic of the moment and you need to lay down a foundation to do that. OTT, CRM, and Web site development are all important digitally."
Those involved in eSports, for example, understand how to build a weekend of music and other fan engagement activities around the core competitions. F1 has done something similar with activation zones in cities where the races are being held, walks on the track, and, yes, concerts.
"The first focus is the fans and how to create a better experience for them," said Molina. "They engage more when events are downtown at bars and hotels. You need to make parties where they celebrate their own relationship with the sport."
One key, said Molina, is to stop calling them fans and instead call them consumers.
"When you call them fans you add in an emotional side that makes them more tolerant than a regular consumer," he said. "A fan will be accepting of a lot more [shortcomings] than a consumer but that can also be more dangerous [to the relationship]. You need a seamless environment."
Fan Connections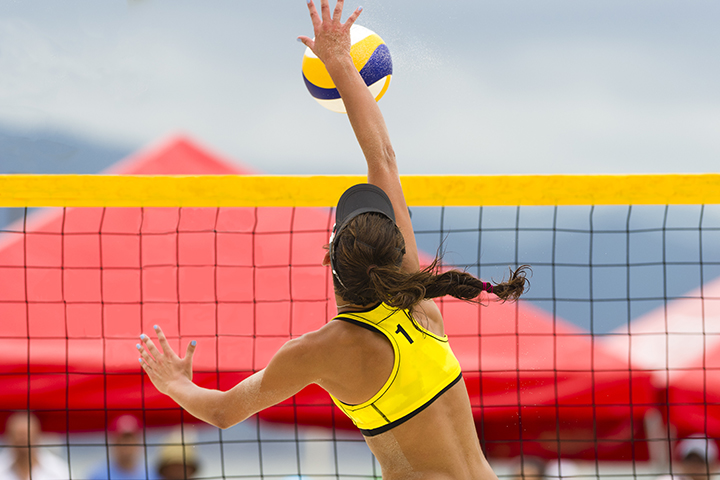 The topic of connecting with fans was constant throughout the day. Nicolas Hyett, technology and innovation manager for The Federation International de Volleyball, said he works closely with all departments at FIVB.
"Digital and connecting to the fan is the hot topic of the moment and you need to lay down a foundation to do that," he said. "OTT, CRM, and Web site development are all important digitally," adding that it is important to give fans a front-row experience and invest in quality sports presentation.
Matt Evans, World Rowing, event manager, also pointed to OTT as an important part of the sport's growth. World Rowing is the oldest international federation and its OTT platform is now up and running in India which Evans said is a huge market.
"We also have a fantasy game with 92 million people engaging with the sport in a different way," he said.
Data was another big theme.
 "Something that makes our sport more insightful is tracking and data for the boats," said Over. "Gone are the days when there is a boat in the distance: now track them and it is huge for us as it increases engagement."
Also increasing engagement? eSailing, an eSport for World Sailing that has 2.9m players.
"The challenge is converting them to sailors but it's a huge growth interest for us and is hugely scalable," he added. "The players of the in-shore game are super young but there is mainstream engagement."
Chris Green, Etherlive, managing director, discussed a growing area of concern for federations putting on events: IT services at the venue that can meet all of the demands.
"You need a robust infrastructure," he said. "When it works no one notices but when it doesn't work absolute hell breaks loose as everything from payments to timing and scoring and the broadcast can be disrupted. The key is to get it right."
"Sometimes [innovation] can be found looking over the fence at another sport or even a food or rock festival. A well-run sports tournament can look like the Glastonbury Festival."
Green consistently sees one problem: upwards of 15 per cent of the overall Internet capacity spend is in the wrong place.
"Getting the capacity you need is difficult and usually it is either too little capacity and then you spend a lot more at the end trying to bring in extra capacity," he said. "Or the timing of the installation is off as you really need six months to a year to bring the infrastructure in to avoid expedited charges."
He said an important first step is getting the big picture of the complete network needs, including things like social media channels, VIP areas, club levels, etc.
"Doing a single deal across multiple events like a music festival, then a sports event, and then something like an arts fair can have the costs shared among multiple events," he added. 
Innovation, whether technical or not, is one of the top goals of any Federation producing an event or a host city or country.
"Innovation can be tech-driven but not always as it is simply doing what no one else has done," said Tom Roche, VP, Parker International. "And sometimes it can be found looking over the fence at another sport or even a food or rock festival. A well-run sports tournament can look like the Glastonbury Festival."
The biggest challenge facing nearly all federations that aren't football is budget, budget, budget. Throughout the day federations and production and technology providers discussed new ways to work, maximise cost savings, and to do so without compromise.
"Don't always assume cheap is best," said Waddington. "Once you determine your end goals sit down with a production partner and figure out the best way forward."
The International Federations Summit 2020, in association with SVG Europe, took place in Lausanne, Switzerland on 12 and 13 February 2020