ITN Productions hires Jennifer Angell as IAAF Productions' head of broadcast operations
ITN Productions has announced that Jennifer Angell is the new head of broadcast operations for its International Association of Athletics Federations (IAAF) Productions division, which is the official host broadcaster for IAAF events globally.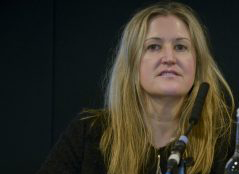 In July last year the IAAF announced an agreement with ITN Productions to form a joint venture company for host broadcasting and media production, IAAF Productions, which has assumed responsibility for all IAAF content requirements.
Angell, formerly director of international project services for broadcast at VER, is now overseeing delivery of logistics and support services, venue management, and broadcaster services for IAAF events. She is also hiring a new team of managers to support IAAF Productions' work and the rights holding broadcasters at events.
She commented: "I'm really excited to be part of the leadership team here at ITN Productions, working alongside Alastair Waddington, director of sport at ITN Productions and general manager at IAAF Productions. The last event Alastair and I worked at together was the 2006 Asian Games in Doha, and now the team is back together again. We also have Mark Fulton, our executive producer, who is leading the production team in new directions. I'm looking forward to building a great team of people here, and I'm really enthusiastic about our projects going forward."
Currently, Angell is working towards the IAAF World Athletics Championships, Doha 2019, which runs from 28 September to 6 October 2019. She said: "My first mission is to organise a site visit and meeting with the organising committee for September, then a world broadcasters meeting for the Doha Championships in Qatar, which will be taking place from 12 to 14 November. It's all systems go!"