LaLiga signs multi-year broadcast deals with DAZN and Movistar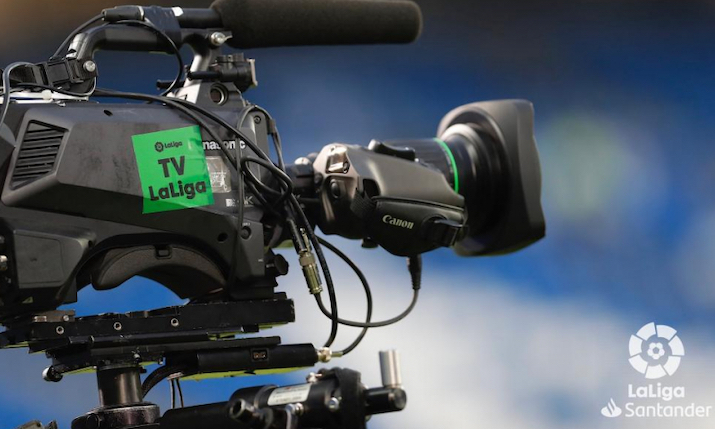 LaLiga has concluded the tender for the national market broadcast rights of LaLiga Santander in Spain and Andorra for the period between 2022/2023 and 2026/2027. For a total of 4.95 billion euros over the coming five-season period, Movistar will broadcast a total of five matches per matchday plus three full matchdays, while DAZN will broadcast five matches per matchday.  The total figure represents an increase compared to the previous cycle for similar packages.
LaLiga has managed to keep its audiovisual revenues steady at a time when many major European leagues reached a ceiling or experienced reduced valuations in their most recent cycles.
Bids for a five-year period have contributed to greater stability in the medium term and have generated greater certainty among bidders to invest in LaLiga content.
The total value for LaLiga rights for the 2022/2023 – 2026/2027 seasons will grow further as LaLiga SmartBank, the hospitality channel, and the single LaLiga Santander free-to-air match per matchday are still to be sold, These are expected to be put out for tender between February and March 2022.
In addition to this national bid, LaLiga has also recently closed international broadcast agreements in the US, Mexico, and Latin America, reaffirming the interest in LaLiga across the world.
This most recent tender has seen new broadcast players appear with disruptive distribution models adapted to the current market. This new configuration will lead to a better distribution of content, and thus provide fans with greater access to football.