LaLigaTV channel to air in the UK following Premier Sports tie-up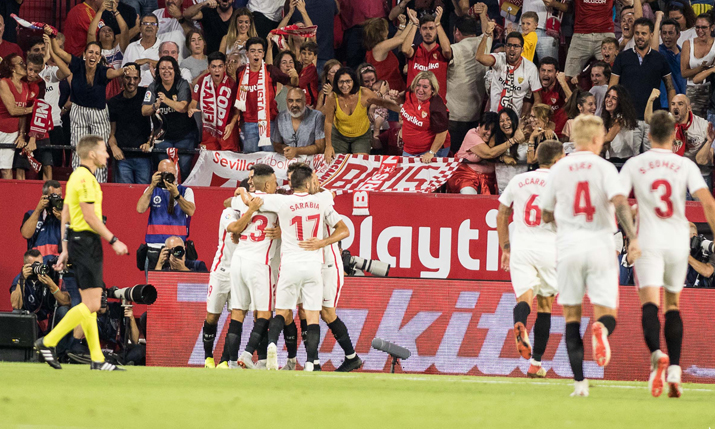 Premier Sports and LaLiga have concluded an agreement that will see every game from Spain's top flight broadcast in the UK and Ireland via multiple platforms, starting from this week's round of matches.
The three-year deal, which runs to the end of the 2021-22 season, centres on the LaLigaTV channel which will be made available by Premier Sports as part of its channel bundle on Sky TV, and via the Premier Player OTT streaming service.
The channel will launch on Premier Player in October and on Sky by January 2020. Until then, live games from LaLiga will be broadcast on the Premier Sports 1 and 2 channels.
Additionally, from next week, the free-to-air FreeSports channel will broadcast selected match content as well as the LaLiga Highlights Show, a weekly programme covering match action from every round of fixtures.
LaLigaTV is a 24/7 English-language channel that carries every live game from LaLiga Santander alongside other programming. It is produced by MediaPro on behalf of LaLiga.
Javier Tebas, LaLiga President, said: "LaLiga is enjoyed across the globe, with an especially passionate fanbase in the UK and Ireland. Through our long-term partnership with Premier Sports, we're happy to give fans of Spanish football a chance to enjoy LaLiga's world-class content in a variety of formats, including via OTT and Premier Sports' linear TV offering, as well as our own dedicated English-language channel, LaLigaTV.
"We trust that football fans across both these territories will enjoy unprecedented access to the best league in the world."
Richard Sweeney, CEO of Premier Sports said that the deal was "game-changing" and marked "the beginning of an exciting new chapter for Spanish football in the UK."
"We are extremely proud to be partnering with LaLiga to begin broadcasting the world's greatest league to UK and Ireland viewers on Premier Sports and via the soon to be launched LaLigaTV channel," he added
Viewers will have the option to add LaLigaTV as a standalone service via Premier Sports, once the channel is officially launched on Sky TV and Premier Player.
Premier Sports commercial venue customers will be able to show LaLiga via their Sky TV box or through a soon-to-be-launched enterprise streaming service provided by Screach.
Premier Sports will air the full slate of live matches from LaLiga across Premier Sports 1 and 2 HD channels during the upcoming Matchdays 4 and 5, starting with Mallorca vs. Athletic Club on Friday 13 September.