Mediapro inks deals with MyCujoo, One Football, LIVENow for Jupiler Pro League streaming
The Jupiler Pro League has secured new international exposure with leading streaming platforms MyCujoo, OneFootball and LIVENow. As a result of  the Mediapro brokered deals, Belgian club football will now be available in major European markets including France, Germany, Italy, Spain and the UK.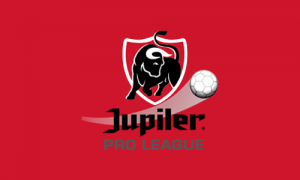 Since the start of their Belgian football collaboration in summer 2020, Eleven Sports and the Pro League have been committed to driving innovation across their partnership, including in their approach to international distribution. They have partnered with Mediapro, an expert player on the global stage in sports rights management, to lead this distribution effort. Mediapro last week secured an agreement with ESPN to bring the Belgian league to fans throughout the Americas and the Oceania region.
Eleven Sports, Mediapro, and the Pro League are now going one step further in the international distribution of Belgian club football. This groundbreaking agreement capitalizes on the network of Eleven Sports and its parent company, the sports and media investment platform Aser Ventures. MyCujoo was acquired by the Eleven Sports Group in November 2020 and OneFootball is part of Aser Ventures' leading portfolio of sports and media companies. Eleven Sports Belgum and OneFootball also collaborated in 2019/20, to bring fans pay-per-view access to Eleven's European football rights.
Leander Monbaliu, Jupiler Pro League, chief business officer, says that in Belgium the reach of Belgian football is already historically large thanks to the collaboration with Eleven Sports. Through these new partnerships, Eleven Sports and the Pro League are responding to a the growing trend towards digital consumption of live sport via streaming services.
"In addition, effort are being made to create innovative partnerships like KBC Goal Alerts and technology that benefits the fan experience such as the greater focus on data," Monbaliu explains. "Internationally, we follow the same recipe with Eleven Sports and Mediapro: through technology and platforms that make it possible for fans to customize the offer to their preference, we are expanding our audience and we can make our clubs more visible internationally."
Thanks to the agreement with MyCujoo and OneFootball, all matches of the Jupiler Pro League will now also be available in Germany, France, Italy, Spain, UK, Austria, Switzerland, Czech Republic, Slovakia, Hungary, Poland, Scandinavia and Ireland.
MyCujoo is a global streaming platform, delivering thousands of hours of live sport to tens of millions of fans. OneFootball is a world leading football media platform, providing fans with a comprehensive football content offering that includes live-streaming, videos, breaking news, live scores, data and stats. LIVENow brings sports, concerts, workouts, stand-up comedy, inspirational speakers and more to screens around the world. Until the playoffs, access to the matches will be free on both platforms, after which a pay-per-view model will be applied.
Guillaume Collard, Managing Director Eleven Belgium and Luxembourg and Chief Rights Acquisitions Officer Eleven Sports Group, says, "As part of our 'Home of Belgian Football' project, we want to offer Belgian club football an even greater international image. The agreements with our partners MyCujoo and OneFootball are an integral part of this strategy we share with the Pro League. In addition, we want to continue to respond to the evolutions in sports consumption among sports enthusiasts. More digital, more fragmentary. Again, the collaborations with MyCujoo and OneFootball indicate support."
Oliver Seibert, Sports Rights Manager at Mediapro, adds, "Our international distribution strategy is based on trusted partnerships with specialized broadcasters in the territories. We really look for long term solutions that fit the growth potential of the Pro League. At the same time, we are also very much adapting to the new rules of consumption behavior. In this sense, we really value our partnership with Eleven, the Pro League and its clubs, who have all proven to be on the forefront of innovation in how they connect with their consumer base. Through this new collaboration with MyCujoo and OneFootball, we also bring the knowledge and experience of two frontrunners in digital distribution models that are adapted to individual needs and preferences and it goes without saying we are very excited about this partnership".
Pedro Presa, Group Chief D2C Officer Eleven Sports Group and MyCujoo co-founder, says that up to 82% of MyCujoo viewers enjoy live streams from clubs, leagues, and competitions played outside their own territory.
"With a proven history of helping broaden fan bases by bringing teams ever closer to their supporters, we're ready to play a key role in further internationalising the image of Belgian club football," he says.
Lucas von Cranach, CEO and founder of OneFootball says a flexible and convenient approach to in-app live streaming in combination with very young and highly engaged football fanatics will provide new opportunities and increased awareness for the competition in some of OneFootball's key markets.
"Watching Belgian top football has never been so easy, and we look forward to working closely with all partners involved," he says.
Peter Leible, Head of Sport, LIVENow, adds that LIVENow is delighted to partner with sister company Eleven Sports to showcase the best of Belgian club football to our audiences across Europe
"The Pro League is an exciting addition to our growing portfolio of sports content and we're excited to get started," he says.