Nordic Summit 2019: Insight into football production innovation with Fox Sports
Henk van Meerkerk, head of production at Fox Sports the Netherlands, will take the Bergen audience through its ongoing VR, VAR and audio innovations on 7 March.
Fox Sports is the rightsholder for Eredivisie Dutch football plus the first and second league divisions, as well as the UEFA Europa League and the Bundesliga in the Netherlands.
The broadcaster has a history of production innovation around its coverage of the Eredivisie in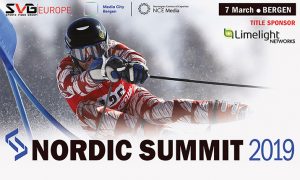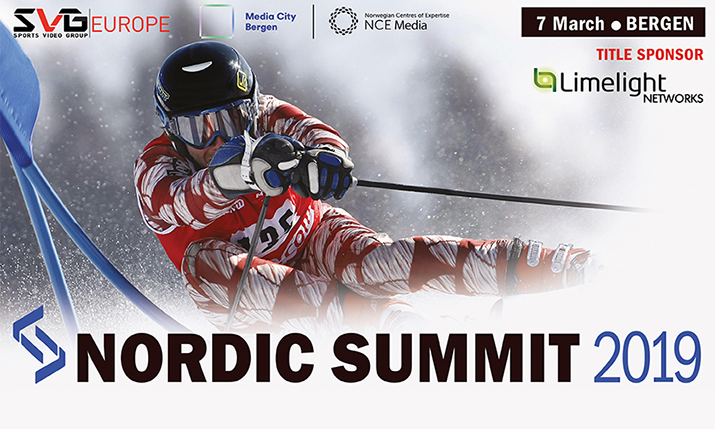 particular, in order to constantly get closer to the action. This includes use of a virtual reality tool it developed in collaboration with Beyond Sports and ChyronHego, which is used live every week in coverage.
Virtual reality will be a key topic for van Meerkerk at the Nordic Summit, in conversation with SVG Europe editorial director Fergal Ringrose. The theme of the conversation is 'Being More Open', as Fox Sports constantly strives to provide its viewers with ever closer access to the game, whether in its camera and microphone usage or its coverage of VAR incidents in collaboration with the Dutch football association for its Sunday evening match wrap-up show.
Other speakers confirmed for the free-to-attend event include TV2 Norway editor Christine Espeland, Host Broadcast Services (HBS) chief technology officer Christian Gobbel, BBC Sport head of operations Charlie Cope, NRK Beta strategic advisor Eirik Solheim, TV2 Denmark graphics producer Adi Strichman and SVT technical producer Madelen Ottosson.
Among the topics being discussed will be coverage of the FIS Alpine World Ski Championships taking place in Åre, Sweden and the FIS Nordic World Ski Championships happening in Seefeld, Austria.
As with all SVG Europe events, there will be ample networking opportunities throughout the day including one the night before the Summit, on the evening of Wednesday 6 March.
The Nordic Summit, produced in association with NCE Media and Media City Bergen and sponsored by Limelight Networks, will take place on 7 March 2019.
To find out more and to register please visit: https://www.svgeurope.org/nordic-summit-2019