Olympics 2021: The host broadcast facts and figures for TV coverage of the world's biggest multi-sport show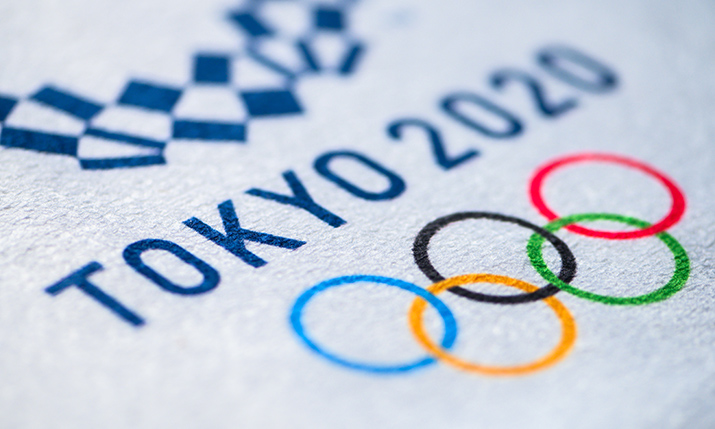 One year on from its postponement, the world is waiting with bated breath for the start of the much-anticipated Tokyo Olympics on 23 July.
For Tokyo 2020, host broadcaster Olympic Broadcast Services (OBS) will once again push the boundaries of Olympic broadcasting by promising the world 30% more content than it provided at Rio 2016. This will be available in more formats than ever before to assist the world's broadcasters in bringing the Games to more devices and platforms, and through more channels.
These Games will also demonstrate how advances in technology can bring value to storytelling, while offering the ultimate viewing experience. To that end, OBS will lead a significant technological transition from HD, to UHD HDR, taking viewers closer to the athletes than ever before.
UHD HDR and 5.1.4 immersive audio
Audio, as well as video, is a big feature of this year's Olympics. OBS will have a full native UHD HDR production, with 5.1.4 immersive audio (only the coverage of the seven outside tennis courts will remain in HD). OBS has additionally transitioned its contribution and distribution networks to an all-IP infrastructure to support the UHD HDR production workflow.
Fans around the world will therefore benefit from watching even more breathtaking pictures, while next-generation immersive audio will transport them right into the heart of the action.
This year we are expecting to see over 9,500 hours of content produced by OBS. This will include 3,800 to 4,000 hours of live sports and ceremonies. On top of the regular footage, OBS is also supplying multi-clip feeds and fast-turnaround sports highlights, short-form content and mobile-generated clips.
To make that happen, the host broadcaster will be using 118 HD contribution multilateral feeds, 68 UHD contribution multilateral feeds, 76 HD distribution feeds and 44 UHD distribution feeds.
This will be produced by 31 OB vans on the road in Japan, plus 22 fly-away systems. The production will use a ton of kit, including 1,049 camera systems, over 210 slow-motion cameras, 250 minicams, 145 RF cameras, 18 cablecam systems, 27 tracking camera systems, 37 jibs or cranes, plus 3,600 microphones.
Working the host broadcast will be over 8,100 OBS personnel. Altogether, 25% of that total are local people. There will also be more than 1,200 local students in the Broadcast Training Programme for the Tokyo Olympics.
New technologies
There are a number of new technologies coming into play. These include multi-camera replay systems for several sports that will hit our screens. Also, 3D athlete tracking for the 100 metre race, in partnership with Intel and Alibaba, True View in basketball from Intel, biometric data in the archery from Panasonic, live and on-demand immersive 180 degree stereoscopic and 360 degree panoramic coverage in several sports, virtual 3D graphics in sport climbing, as well as 2D image tracking in some sports.
Adding to the engaging new technologies that are set to excite fans, OBS has introduced new positions close to the field of play and in back of house areas at selected venues to give broadcasters' social media viewers new angles and content.
OBS has also created an innovative new digital fan engagement suite which allows fans to interact with live events in Tokyo, and for rights holding broadcasters to interact with their fans.
All the content produced will be using 2.7Tbp of international bandwidth, which is a hefty seven times that used at the previous Olympics. This will be sent around seven points of presence (POPs) globally, with two in Tokyo and one each in Hong Kong, Los Angeles, New York, Frankfurt and London.
Sustainability is key
The sustainability of the production is a key part of this year's Olympics. OBS and key rights holding broadcasters will be based in an IBC covering 40,000 square metres. However, that totals 21% less of a broadcast footprint at the IBC than compared to Rio 2016.
On site at the IBC will be 21 rights holding broadcasters, plus over 80 broadcast organisations.
There will also be 24% less of a broadcast footprint at the venue TV compounds compared to the previous Olympics, yet there will be 39 broadcast compounds in total, up 12 on Rio 2016. Each compound is an average of 2,570 square metres.
Remote production is part of the Tokyo Olympics, with the seven outdoor tennis courts and certain press conferences being covered remotely. All remote operations will be managed from a gallery in the IBC.
As part of the remote production coverage, OBS has rolled out a set of cloud-based solutions designed specifically for highly demanding broadcast workflows. Called OBS Cloud, this allows the host broadcaster to have greater flexibility and more remote production.
There are 29 rights holding broadcasters plus the Olympic Channel this year, with over 130 broadcast organisations (including sub-licencees). These broadcasters will collectively feed content to over 220 countries and territories.
The Tokyo Olympics takes place in Japan from 23 July to 8 August 2021.
More on the upcoming Olympics from SVG Europe soon.