Red Bee delivers live coverage of Rugby World Cup to peak viewership on ITV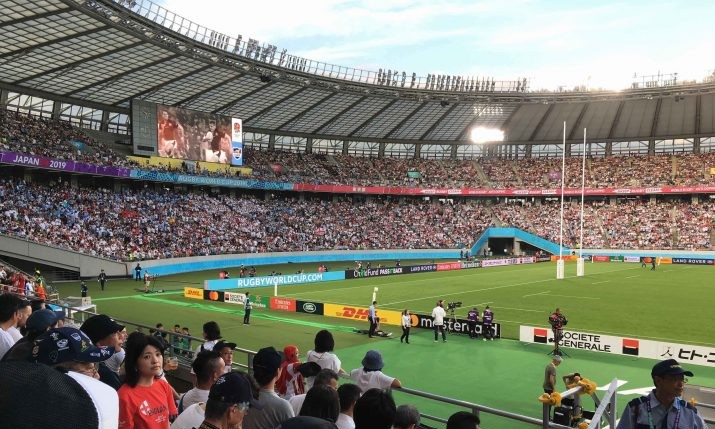 Red Bee Media delivered live broadcasts of the 2019 Rugby World Cup in Japan for ITV, providing playout, MCR and media management services throughout the tournament. With a total of 45 live matches on ITV and ITV4, Red Bee brought over 130 hours of rugby to millions of viewers in the UK during the six-week event.
Rigorous planning started in 2018 and included provisioning of extra staff, infrastructure and disaster recovery rehearsals as well as a full World Cup simulation exercise ahead of the start of the tournament. The final between England and South Africa (3 November 2019), which kicked off at 9am in the UK, peaked at 12.8 million viewers – the biggest morning audience on any UK channel since the royal wedding in 2011.
The Rugby World Cup was exclusively available on ITV in the UK. The live broadcasts were delivered by Red Bee between 20 September and 2 November, in addition to handling the regular mix of scheduled and other live broadcasts.
During the tournament, Red Bee provisioned additional staff for MCR, playout and MAM and provided extra playout equipment and building infrastructure to ensure a resilient and robust source of ITV's programming. During the games, the Red Bee MCR managed a combination of direct fibre, satellite downlinks and video over IP feeds to assure ITV's programme feeds into the playout operation.
Red Bee also provisioned a local back-up gallery operation, utilising a downlinked World feed, to cover for a total loss of the ITV OB based in Japan, ensuring continuity for ITV's viewers.
Facts & Figures:
8 million (peak) viewers during the final (77% audience share)
7 million viewers on average throughout the tournament (34% audience share)
35 live matches on ITV
10 live matches on ITV4
130 hours of live programming
ITV has the exclusive UK broadcast rights for the men's and women's Rugby World Cups until the year 2023.