Red Bull Munich enhances the digital experience for fans with WSC Sports' AI-based highlights technology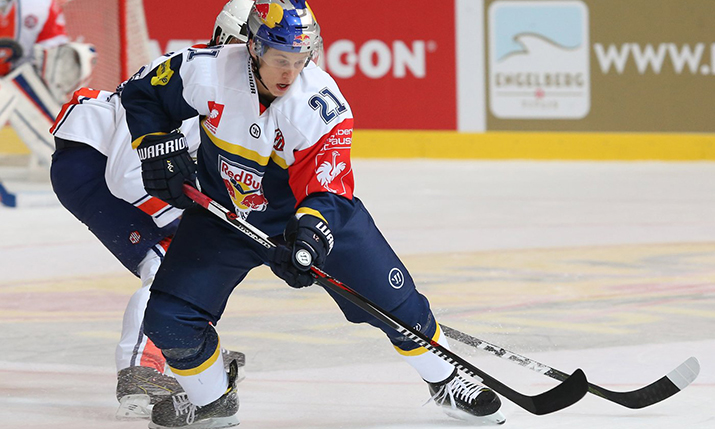 WSC Sports is collaborating with professional ice hockey club Red Bull Munich to give fans access to digital highlights that have been automatically created and published using AI, delivering more content, more quickly than previously possible.
When the puck drops for the new Deutsche Eishockey Liga (Penny DEL) season this September, four-time winners Red Bull Munich, will use WSC Sports' machine learning technology to auto-detect, index and tag each moment from every game in real-time and automatically generate video content to fill their digital properties, app and social media with highlights. Red Bull Munich fans will be able to follow the club in real time across the digital channel of their choice, whether online, app or social.
In addition to the speed and scale of content creation that the WSC Sports platform provides, it will also enable Red Bull Munich to generate personalised and localised video highlights to suit every type of fan in Germany and around the world. With this collaboration, Red Bull Munich becomes the first ice hockey club in Europe to adopt the same technology being used by some of the biggest ice hockey teams, as well as other leading sports brands, around the world.
"We have just launched our new Red Bulls app. We strive to bring excitement and fun to every aspect of the games and the world around them. Using WSC Sports' platform, we can deliver an innovative and unique fan experience using video content that brings our supporters as close to the action as possible," said Dominik Böhner, head of media & brand, Red Bull Munich.
"The Red Bull name is synonymous with excitement and innovation. We are thrilled to be working with Red Bull Munich, providing them with game-changing highlights technology that brings new ways for the club to interact and engage with fans," said Ido Ratzon, business development, WSC Sports. "Red Bull Munich is the first ice hockey team in Europe to be using our technology and we can't wait to see the results it will deliver."