Sky Sports adds Extreme E to motorsport portfolio with one-year agreement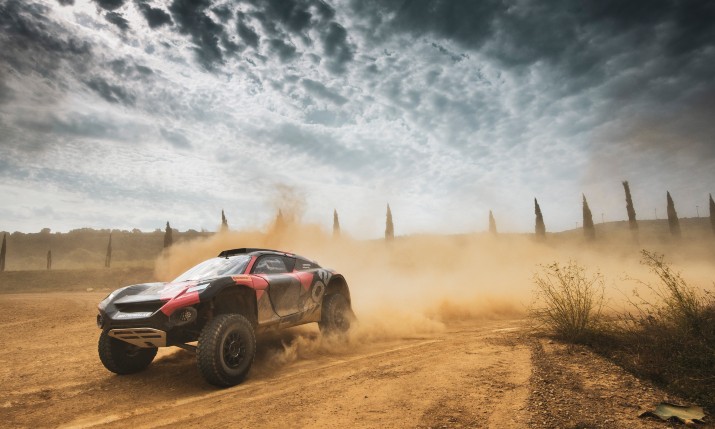 Sky Sports has signed a one-year agreement to add new racing challenge Extreme E to its motorsport portfolio, with plans to broadcast the electric off-road racing series on the network.
Sky Sports will show all five of the Extreme E X-Prix's live, with coverage details to be announced in due course.
Extreme E will feature racing action in electric SUVs in five locations that have all been detrimentally impacted by climate change. One of the aims of the series is to highlight a variety of issues around the climate crisis and encourage change.
Rob Webster, Sky Sports managing director, said: "We are really pleased to add Extreme E to our portfolio of live sport. The series not only brings an exciting new racing circuit to the calendar of our motorsport fans, but also carries an important message around climate change. At Sky, we believe that our voice and reach can play a vital role in empowering our customers, partners and industry peers to build a better world."
Sky Sports and Extreme E share many common goals when it comes to sustainability and climate change. In February 2020 Sky set its overall business ambition to become net zero carbon by 2030 and later that year announced Sky Sports' Season of Sustainability, which aims to encourage sports fans to make simple, everyday changes to reduce their carbon footprint as part of the Sky Zero campaign.
Extreme E also promotes inclusion in sport with all teams featuring a male and female driver, a first for motorsport.
In the past 12 months Sky Sports has achieved albert's sustainable production certification for its Premier League and EFL coverage as well as for Anthony Joshua's world title fight against Kubrat Pulev. This certification is awarded to productions that meet the sustainable credentials of  albert, the Bafta and industry-backed consortium set up to tackle the environmental impact of broadcasting and inspire audiences to act on a more sustainable future.
Now the broadcaster is targeting the same achievement for all its sports host broadcasts in the UK and will continue to partner with organisations, such as Extreme E, who are making progress in the battle against climate change.
Ali Russell, chief marketing officer at Extreme E, said: "Sky Sports is one of the leading sports broadcasters in the world and I'm delighted it will show Extreme E. The UK and Ireland has a huge appetite for motorsport and, with the help of Sky Sports, we will reach a massive audience through this partnership."
"But our collaboration is about a lot more than airing exciting racing, as we share a common mission around the environment, it is fantastic to see the great work Sky is doing around its business practices and investments to protect our planet. Through our shows we will highlight the climate crisis and what we as a championship is doing to help, and how everyone can make a difference," added Russell.
The Extreme E races that viewers of Sky Sports will be able to watch are:
20-21 March 2021: Saudi Arabia (Desert X Prix)
29-30 May 2021: Senegal (Ocean X Prix)
28-29 August 2021: Greenland (Arctic X Prix)
23-24 October 2021: Brazil (Amazon X Prix)
11-12 December 2021: Argentina (Glacier X Prix)