Sustainability in sports production: Sky Sports pledges to make all host broadcasts albert-certified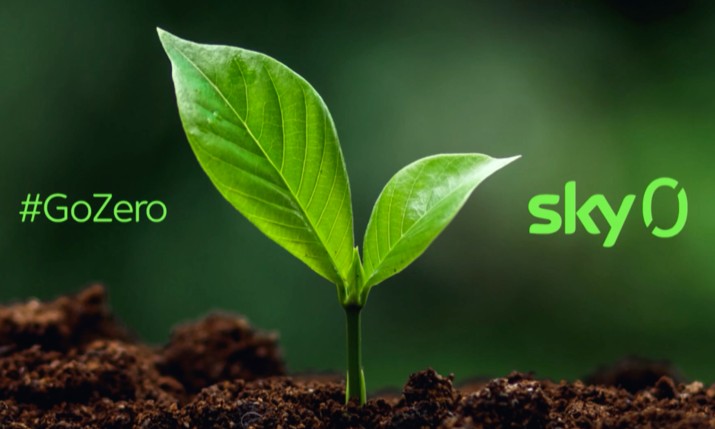 Sky Sports plans to make every one of its host broadcasts in 2021 an environmentally responsible production by meeting the standards required to gain a Bafta albert certificate.
Announced alongside the news that the broadcaster is the Principal Media Partner for the COP26 international climate change conference in Glasgow, Sky Sports has committed to achieving Bafta's albert sustainable production certification for every sporting event where it is responsible for the world feed.
Productions that successfully complete the albert certification are awarded a 1, 2 or 3-star certificate and will be given use of the albert Sustainable Production logo for use on their end board credits.
All of Sky Sports' Premier League, EFL and Transfer Deadline Day live broadcasts are already albert certified but the new commitment will extend the ambition to other sports where Sky has responsibility for the match or event production.
In December, Anthony Joshua's world championship fight against Kubrat Pulev became the first albert-certified boxing match.
For its post-produced Sky Originals content, Sky has defined a set of principles around sustainable productions and is introducing a new Planet Test to ensure all its production, editorial and commissioning teams across Sky and Sky Studios actively consider the environment and champion sustainability on screen and off.
This will focus on three areas; raising the issues, showing action and using content to raise awareness.
Jeremy Darroch, executive chairman, Sky, said: "This year will require us all to focus and adapt as we accelerate our efforts to tackle the climate crisis.
"At Sky, we believe that our voice and reach can play a vital role in empowering our customers, partners and industry peers to build a better world, because it's the actions of business, the government and individuals that will define our generation.
"I hope Sky's new Planet Test and Sustainable Production Principles will spur others to make the transition to net zero with us."
In 2020, Sky became the first broadcaster to sign up to the UNFCCC Sports for Climate Action Framework. It is also a founding member of BAFTA albert's Sports Consortium, which also includes SVG Europe among its membership. Sky Sports recently appointed a manager of responsible productions.
---
COP26
In November this year, the UK will host the UN climate change conference COP26, in Glasgow.
The summit will bring parties together to accelerate action towards the goals of the Paris Agreement and the UN Framework Convention on Climate Change.
As a Principal Partner, Sky will support the delivery of a successful and ambitious summit working alongside the UK Government, which holds the COP26 Presidency.
The UK is committed to working with all countries and joining forces with civil society, companies and people on the frontline of climate change to inspire action ahead of COP26.
---