Sports OTT Forum 2020: Speakers announced for panel on taking OTT forward into a post-lockdown world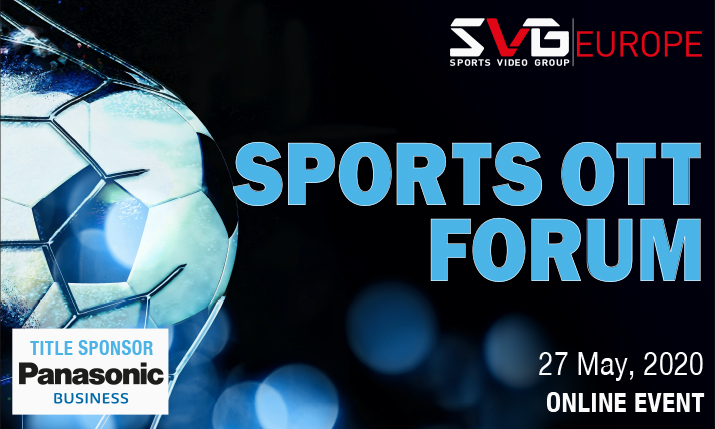 SVG Europe has announced the speakers appearing on the Sports OTT Forum 2020 panel titled 'Taking OTT Forward into a Post-Lockdown World.'
Appearing on Wednesday 27 May at 2.30 pm UK time are Carl Furgusson, vice president of portfolio development, MediaKind, Mike Green, vice president of strategic development and alliances, Brightcove, and Steve Miller-Jones, vice president of edge strategy and solution architecture, Limelight.
The use of OTT has come into its own since COVID-19 locked down the world and live sport ceased. This session will look at how this enthusiastic application of OTT has highlighted its challenges, helped technological evolution – ahead to where it will sit alongside linear TV and live sports later this year, and how it has and will continue to impact on the future of live sports broadcasting.
To find out more and to register visit: https://www.svgeurope.org/sports-ott-forum-2020/
The day will culminate with the SVG Europe Sports TV Awards 2020 which will premiere on the SVG Europe YouTube channel at 5pm.
Sports OTT Forum 2020 online is taking place in lieu of the physical Sports OTT Forum that was due to take place at Lord's Cricket Ground in London on 27 May 2020.