Sunset + Vine announced as broadcast production partner for DP World ILT20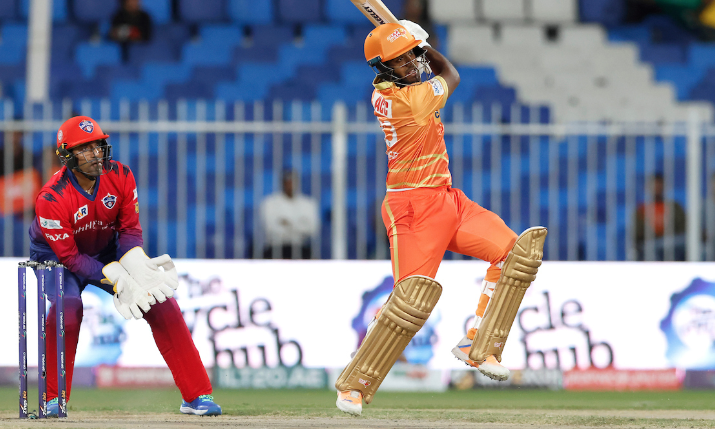 Sunset+Vine has been appointed as broadcast production partner for the DP World International League T20 (DP World ILT20).
The new cricket tournament, taking place in the United Arab Emirates (UAE), will see six of the best teams from the region and some of the best short format players in the world compete across four weeks of competition.
The tournament will commence with the opening ceremony on 13th January and will comprise of 34 matches played in Dubai, Sharjah, and Abu Dhabi, with the final taking place in Dubai on Sunday 12th February.
Sunset+Vine will provide all host broadcast services which will include live coverage of the opening ceremony and all 34 matches, with two production teams being deployed to capture matches and a 30-minute pre-game show and a 30-minute highlights show for each game.
Both units will be delivering coverage with more than 30 cameras for all games including Spidercam, drone and buggy cameras, Hawk-Eye, real time player tracking and augmented reality graphics.
Each content team will deliver reports, features, and interviews from within the six team camps throughout the tournament, offering viewers insight into the tournament whilst highlighting the importance that Sunset +Vine places on storytelling.
This focus is also reflected in the English commentary and presentation line up. Drawn from nine countries, giving this line up complete global tonality, the talent includes: Ian Bishop, Wasim Akram, Simon Doull, David Gower, David Lloyd, Waqar Younis, Natalie Germanos, Niall O'Brien, and Rohan Gavaskar.  Sunset+Vine will also introduce special comments from a team of Analysts from Cric Viz.
Further illustrating their global appeal and interest in the League, Sunset+Vine will also be working with global rights holder partners Zee Entertainment Enterprises Limited (ZEEL) on Hindi and Tamil Language coverage for all 34 matches.
Mirroring the approach for the host broadcast coverage, Hindi and Tamil Language programming feeds will be delivered from the three venues with parallel 30-minute pre-game shows, live coverage with dedicated Hindi and Tamil match graphics, and Hindi and Tamil language commentary – provided by an additional 12 strong commentary line up.
General secretary Emirates Cricket Mubashshir Usmani said: "The league is absolutely delighted to have Sunset+Vine on board as the Broadcast Production Partner for the inaugural season of the DP World ILT20.
"Sunset+Vine has extensive experience in cricket broadcasting as they have worked on multiple World Cups and major competitions with the ICC. We are certain that Sunset+Vine will capture the exciting cricket on-field beautifully."
Sunset+Vine Chairman Jeff Foulser added: "We're thrilled to be adding the DP World ILT20 to our cricket portfolio. The opportunity to create a strong broadcast identity for this high-quality League and their partners for the first three seasons is one that we relish."