SVG Summit: Should Artificial Intelligence and automated production be coupled for sports storytelling?
Artificial intelligence and automated production tools are already impacting the way sports events are produced, but the technologies are still in the early stages and there is much to be learned.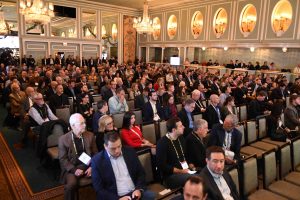 During a conversation at last week's SVG Summit 2018 in New York, a pair of production pros share their thoughts on the technology and break down whether all AI systems created equal, how one can evaluate which AI system is the smartest for the task; and whether AI coupled with automated production can really tell the story as well as a human production team?
The conversation featured Dennis Cleary, director for ESPN Remote Production Operations and Steve Grigely, VP, technical operations at Fox Sports Regional Networks. It was moderated by Jason Cohen, VP, remote technical operations at CBS Sports and CBS Sports Network.
This story first appeared on Sports Video Group US. To read more, go to: https://www.sportsvideo.org/2018/12/19/svg-summit-artificial-intelligence-and-automated-production-the-great-debate/