The evolution of cloud production, artificial intelligence and 5G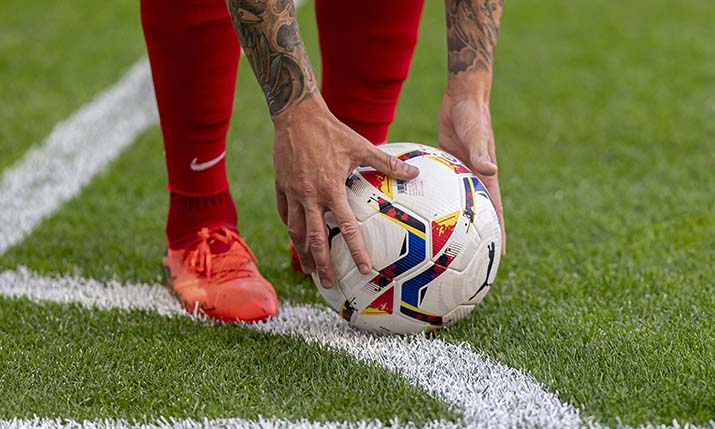 By Rafael Castillo, VP of Europe, TVU Networks
Viewers are eager for more content matching their specific preferences and the possibility to interact with it, while producers need to find new ways to bring fans to their live show without physical participation. Innovations in remote talents, audience participation and fan engagement to bring thousands of fans to live shows across the world will be one of the greatest evolutions of 2021 for the sports broadcasting industry.
When COVID-19 struck and sports broadcasters adopted remote workflows with some production staff working from their homes while skeleton crews continued to work from their studios, the need for cloud-based, real-time interactive communications came to the forefront. What we will see next year is the fulfillment of the need to enable a production crew to create a virtual communication environment which enables them to have real-time interaction with the people and the equipment involved in production.
Facing limitations
In 2020, unfortunately, programming and workflows suffered from the inherent limitations of live video collaboration, as sports broadcasters scrambled to find new ways to create content. Despite advances in cloud-based production, crews that were required to assemble sports broadcasts without a centralised studio operation lacked the resources to effectively communicate across multiple locations in real time.
Existing IFB and talkback systems are not easily suited to new remote production workflows as setup and management can be difficult, particularly if there are rapid changes in participation. The systems also lack video, which is an essential part of social production for remote talent and crew, as body language is an important part of communication that supports the production flow. Return video is a potential solution, but it is difficult and expensive to set-up for multiple remote contributors.
What 2021 will see is a peak in broadcast-quality cloud production, where every part of sports live programmes will be produced at a fraction of the cost, in the cloud, with audio, graphics overlays, switching and replays, staff as well as talents all in different locations, collaborating in real-time as if they were in the same physical venue.
The search is on
We predict new ways to search, find and exchange live video content globally will see exponential growth in 2021. The necessity to find live content in real-time, faster than ever before is growing, along with the consumer's desire for faster, specialised content in sports. Using AI technology, it is possible to enrich live content with metadata including voice, face and localisation recognition. This allows sports broadcasters to search and pinpoint the precise seconds of content they would need to produce their programme, instead of browsing through minutes or hours of video files.
In short, the need to automatically sort through hours of live feeds that are being distributed from different sports media organisations, to locate exactly the video content you need will become a priority. The efficiency to locate exactly the content needed will create better sports programmes and get them on air quicker.
Another evolution that the sports broadcasting industry will see is the increase of opportunities brought by 5G, as we have seen the first model of 5G transmitters on the market this year. 5G remote production will evolve for higher quality image resolution, lower latency and better reliability than using the current 4G LTE workflows.
Remote production in review
The explosion of remote production over public internet and bonded cellular to lower cost in this difficult year financially for broadcasters has been an evolution in the sports broadcasting industry. Remote production, at-home/ REMI (Remote Integration Model) has evolved to allow sports broadcasters to capture content live at any remote location and produce directly from their studio.
Sports broadcasters have the flexibility to shoot and broadcast live events from anywhere in the world using professional cameras or even smartphones and produce from a remote studio or from their own home. Remote production delivers the same high standard as a traditional outside broadcast setup, while reducing the personnel and equipment sent on location. The programme can then subsequently be distributed to audiences across the globe. Broadcasters are able to save financially through remote production techniques by using a public high bandwidth Internet connection to synchronise multiple live video sources to a centralised location for switching live and editing.
Having a centralised location to produce from helps to improve time management and the use of resources by utilising the same equipment and professionals to produce varying events instead of producing from a single location. Additionally, a remote production set-up allows sports broadcasters to be flexible and responsive to the changing happenings typical in sports production.
Demanding audiences
The need for sports broadcasters to connect with an international audience has always been present. This, coupled with a growing demand from viewers for more high-quality content in sporting events, has led to the interest in utilising wired high-bandwidth internet and synchronising footage coming from multiple locations and angles on the field to make it possible to quickly and effectively deliver a broadcast to a potentially worldwide audience. In sports, things can take a turn at any given moment. With remote production, fans can stay in the know the entire time, watching the action unfold from various locations inside the venue without any interruption or choppiness.
In addition, remote production minimises the need for travel, benefiting the environment by minimising carbon footprints, which has been a factor in the adoption of remote production solutions throughout the COVID-19 pandemic.