The Hundred returns to Sky Sports with selected games streaming live on TikTok for the first time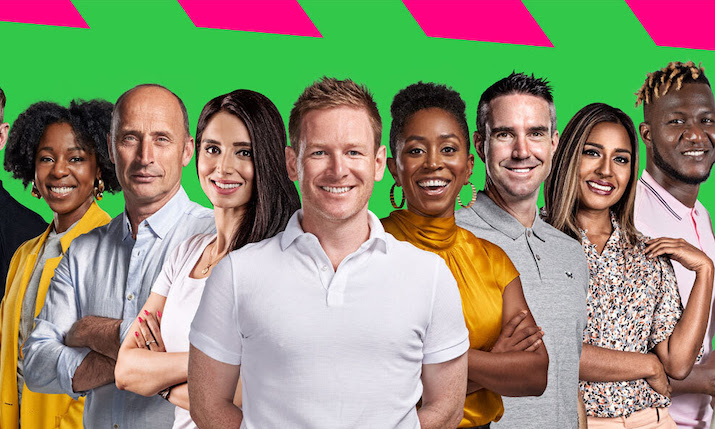 The Hundred is back for its second year on Sky Sports with new innovations and ways to watch its coverage. Fans will be able to tune in to all 60 games live on Sky Sports' dedicated channel Sky Sports The Hundred and Sky Sports Mix. 
The men's competition starts today (3 August) with Southern Brave launching their title defence against Welsh Fire at Southampton. The 2021 women's winners, the Oval Invincibles, kick off the women's competition a week later on 11 August, following their involvement in the Commonwealth Games, when they play Northern Superchargers at the Oval. All matchdays from 11 August will be double-headers with men's and women's games being played in the same grounds on the same day.
In a Sky Sports first, both opening games of the tournament will be live streamed on Sky Sports' TikTok channel in order to further engage a new audience of young cricket fans.
Normanno Pisani, head of media partnerships UK and Ireland for TikTok, said: "The pace and excitement of The Hundred lends itself perfectly to TikTok. It gives fans a unique window into the tournament and a chance to relive all the best wickets with exclusive behind-the-scenes action with the opportunity to co-create, commentate and live the best live cricket moments on the platform.
"Sky's creative videos and unparalleled access to the biggest moments in sport have already scored its TikTok account 1.1 million followers and over 20 million likes. By teaming up with Sky and The Hundred, our first move into cricket in Europe, we are bringing the game to new audiences, nurturing TikTok's growing community of cricket-lovers, and creating a new destination for cricket fandom online."
In addition, all women's matches and every men's match taking place on Mondays and Thursdays throughout the competition will also be available live on the Sky Cricket YouTube channel.
Also new for this season, on selected games Sky Sports viewers will get to know who the power hitters are across the competition via the Sky Sports Power Meter, an on-screen graphic using Hawkeye data that almost instantly measures the biggest hits.
The Hundred Avatars are also back, better than ever. Last year, in partnership with ECB, Sky Sports unveiled a world-first broadcast experience with unprecedented digital and mobile interactivity on the Sky Sports app through augmented reality (AR). This in-app feature gives users a unique way to analyse and interact with the players and with the new 'record and share' element for 2022. Fans will now be able to share their avatar experiences of The Hundred stars with friends online and have a chance to be shown on Sky Sports' coverage.
And finally, this season of The Hundred is available on Sky Glass for the first time. With six acoustically engineered speakers and an epic subwoofer, viewers will be able to hear every ball-smashing hit and roar of the crowd.
Bryan Henderson, director of cricket for Sky Sports, said: "It was a privilege last year to work with the England and Wales Cricket Board (ECB) to launch The Hundred covering all live matches in 32 days. The competition was a huge success taking cricket to new, younger audiences reaching over 16 million viewers – achieved with a refreshing, innovative approach to broadcasting.
"It's year two of the competition and fans watching on screen will experience the tournament like never before with even better insight and innovations that will take them closer to the game. We'll also showcase some matches live on TikTok and YouTube, hoping even more people can enjoy The Hundred this summer. Bring it on."