Time to do the right thing: How Broadcast Academy is helping women sit in the director's chair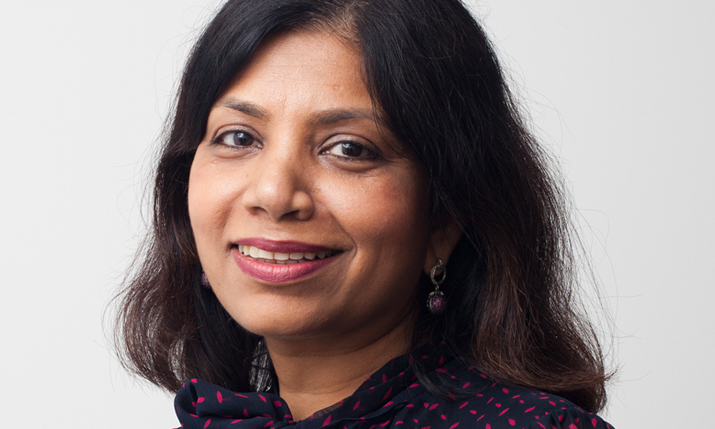 By Ekta Hutton, head of Broadcast Academy, HBS
This month beer brand Michelhob Ultra announced its plan to invest $100 million in women's sports. "It's always the right time to do the right thing," said Ricardo Marquez from the company.
This is another example of how women's sport is making huge strides all over the world, and yet in sports broadcasting women still struggle to take senior roles, and particularly to sit in the director's chair. Directors are the ones with the power to shape and select the whole crew on an outside broadcast and therefore hold a key influence. As a result, we realised the need to have women in a place where they had the power to influence storytelling. As the sports audience has changed, now is the perfect time for us to reflect that same change in the people telling that story.
Although there are women joining the industry, there are relatively smaller percentages in the technical field, leaving a very clear demarcation between what a man's job is and what a woman's job is. This is at a time when female audiences are growing for men's sports and when the audience for women's sports is also on the rise.
Leaving a legacy
The Broadcast Academy by HBS is an initiative designed to leave a lasting legacy. That legacy is to break through some of the social injustices we see today, by providing skills and opportunities to minority groups and open up the industry to the widest possible talent pool. Today in our industry less than 10% of sports directors are women, and as a result we know that there is a real need for change if the industry is to really benefit from the best possible talent.
Let us take a look around us, whether in Europe or further afield. Some of the most prominent sports leagues have never had a woman direct any of their matches. It has never happened in Germany and there is only one woman currently directing matches in France – that is a direct result of our training programmes and support. However, in the UK, we now see the landscape changing thanks to Sky, BT Sport and BBC initiatives.
One of our graduates, and IBC Young Pioneer Award winner Vera Bichler become the first woman in her organisation in Austria to direct a football match. She remarked: "Although I am elated by my success, I would also would like us to take in the gravity of the situation that we are in 2019 and we are still celebrating – the first time ever a woman had the opportunity to direct a match."
"As the sports audience has changed, now is the perfect time for us to reflect that same change in the people telling that story"
At Broadcast Academy, we developed one of the best live sports director training programmes, using EVS technologies, and hired top sports directors to host the courses. We set up courses all over the world. At NFTS in England, in France, in Sri Lanka, in Tunisia, in the US. However, despite the impact of these courses, we quickly realised that there was an issue with women coming forward.
I speak to many aspiring women directors from all around the world and you would be surprised how similar their stories are. Be it in Jamaica or France, be it in Cameroon or Germany, we are still dealing with similar mindsets and challenges.
Focusing on bringing more women into senior roles is not an easy task. You are not only breaking a mindset of the production teams that women cannot be good in these roles, you are also having to convince women that this can be a good career option for them.
Overcoming obstacles
We started a conversation with women in the industry about the obstacles they faced in taking up these roles. Although there are many reasons, I will highlight the top four that I have found.
Women did not see themselves represented in the top positions. It is a classic case of lack of suitable role models. It is, in the phrase of one of the women, "a mate's world": every country has small social groups – a mafia/cartel, or what one woman described to me as a 'guerilla network' – that controls who gets the jobs. Jobs will go to people who look and behave like the decision makers. A classic case of unconscious bias.
Gender credibility gap: If they did find a way to get the top job, women will fight the perception that they are as good as their male counterpart. The gender credibility gap refers to the phenomenon in which women are not perceived to be as credible as their male counterparts. In this case, it's a combination of a perceived lack of sports knowledge and a perceived lack of technical knowledge.
Economic barriers: the women on our courses have struggled to access the funding that they need to take up training, due to their lack of relevant experience in the job.
Fear of having to take breaks to focus on family: Directing was seen as a risky profession compared with the safety of what they already knew. They weren't sure that even if they got a chance, that it wouldn't disappear again if they took time to concentrate on their families.
Now, as the Broadcast Academy, we could not break all the barriers but we tried to overcome a few by offering bursaries or scholarships in partnership with EVS. Additionally, we are now providing support to candidates for them to access funding from Screen Skills in the UK and AFDAS, a government funding body in France. However, most countries do not have government support for training, adding another level of complexity and another barrier to entry.
We were also able to offer real world opportunities to shadow or to work with selected women and, thanks to those measures, we have seen a remarkable legacy that is beginning to take shape.
The good news is that we see the tide shifting. Among our alumni, Sigrid Lelièvre in France has progressed to being the only woman director in the Ligue de Football Professionnel,  while Josephine Mankfu Talla is directing international events in Cameroon and Laura McDonald is leading the production team for Concacaf in Jamaica. Their success is an example that change is possible with the right training and the right support.
However, if we are to continue to thrive and have impact, then we need support from the industry. Our workshops are designed to lead to practical experience, so we need support from the industry to open up opportunities, to provide relevant training footage and to support the ambitions of junior staff.
If you'd like to help, or even to participate, reach out to me on [email protected]. When it comes to women behind the camera it's also "always the right time to do the right thing".