Time to experiment: Accedo looks at how the sports industry is gearing up for a new era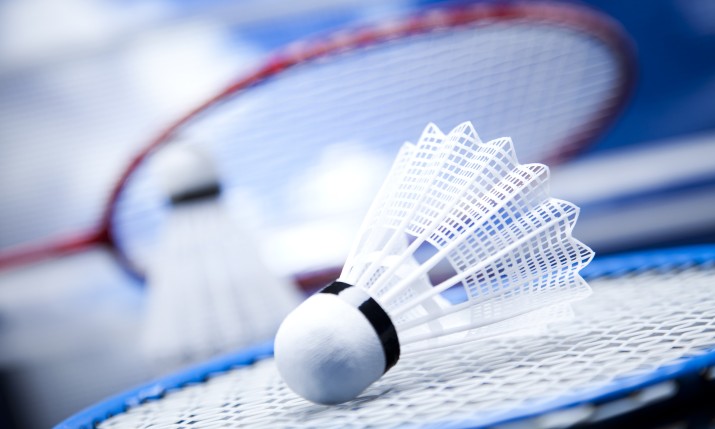 By Bleuenn LeGoffic, VP strategy and business development, Accedo
The sports industry might not have fully recovered from the last two years of revenue loss; however, many organisations have started to gear up for what's next. When you come up against challenges with traditional revenue streams, you need to experiment with new ones or risk becoming irrelevant.
2022 will likely showcase the success (and failure) of some of these experiments and will most certainly cement the new digital role sport bodies need to take in the ecosystem of sponsors and broadcasters. The time has come to become a fan data streaming platform. Own your fans, own your fate!
To better explain this concept, allow me to present four areas, some largely experimental, which have been widely looked at by the global sports industry. I will also give you our take on the potential behind each of them.
New role of betting
Let's start with betting. While this is not a new concept, the opening of the betting market definitely triggered interest and new thinking around how it can be leveraged to create new revenue streams. Data companies used to be the ones with heavy focus on this area, but we now have broadcasters (and even clubs and federations) looking more closely at betting.
With the explosion of online gaming, betting had to expand its core value proposition from that of a pure knowledge-based transaction (ie, I'm a huge sports fan and think I'm smarter than the sports book,) to an entertaining experience. And, of course, this shift also moved revenue streams away from solely being transaction-based to now also include things like fan retention.
Think about Generation Z and the way this demographic happily spends money to access power ups or special characters in video games; sports broadcasters can tap into this behaviour by combining the content users pay to watch with a gamified betting experience. For example, a group of friends watching a game together can be served constant sequences of betting games ("will team X score in the first five minutes? Let's bet!"). This will create a fun, immersive experience that will keep users coming back to the service in the long run.
Potential of NFTs
Non-fungible tokens (NFT) is another great example of how different stakeholders – including broadcasters, federations, clubs, and even athletes – can engage audiences digitally to trigger new revenue streams.
Many organisations already understand the value, leveraging a mix of new technology and athlete storytelling to engage a new generation of fans. The World Rugby Federation just issued a Request for Information to create an NFT platform which would enable it to reach out to new audiences selling collectables, fan tokens, and trading cards of men's and women's Rugby World Cup moments
However, as with every new invention, there have been some bumps in the road as of late, with a few examples of potentially illegitimate NFT providers. It will probably take some time for the market to mature in delivering trustable entities but since technology often evolves faster than businesses, the issue should be resolved in a year or so from now.
Social and environmental impact
An increasing number of sports bodies are putting more focus on their businesses' social and environmental impact. This is definitely an experiment rooted in a more long term vision and one we believe will become increasingly central for the industry going forward.
A growing number of sports organisations understand the need to establish oneself as a trustworthy brand, and this concept touches on a wide group of stakeholders (including fans, athletes and employees who are functioning within the sports ecosystem).
Sport leaders have started to take steps to better understand their impact, while also defining how to commit to, and better communicate on, future objectives. The journey ahead is still a long and complicated one, but it is encouraging to see how many organisations are already making progress.
The Tokyo 2021 Paralympic Games might have taken place during a global pandemic, but this year's Games have still been deemed the most successful ever in terms of global viewership, broadcasting agreements, digital connectivity, and inclusion.
Diversity and inclusion have grown to become some of the biggest commitments for the sports sector as a whole, and this also represents a great new business opportunity. FIFA just announced how it will be monetising the women's sponsorships separately from the men's, creating a net new revenue stream while nudging the industry to work together towards a more equal exposure of all sports communities.
Digital fan experience
If sport bodies are to fully own the fan experience, they need to continue to grow their digital capabilities. This includes capturing and leveraging data to truly understand their fans; who they are, what they like, what content they are watching, and what items they want to buy.
Owning this knowledge will undoubtedly open up new revenue streams. Fan data can be shared with broadcasters who want to better understand viewers' behaviour as well as with sponsors who want insight into customer needs and purchasing patterns.
Some sport organisations have already started to unlock new revenue streams by distributing data to other stakeholders. For example, LaLiga has developed its own data analysis and visualisation tool and is using it to share real time data and game analytics to broadcasters and betting services. Imagine building on this idea and leverage (privacy compliant) fan data to enable targeted advertising and content recommendations. If done correctly, such an approach would cement the sport body's position as a digital hub for its fans' experiences. I believe this is an area we will see develop significantly over the coming months.
New era of sports broadcast
What do the above development areas (betting, NFTs, sustainability, and data) have in common? They are all tackled by several stakeholders within the sports ecosystem and they are all aiming at creating new revenue streams. So why should organisations double down on investments in these fields? Because they are all about taking ownership of the fan experience.
If executed correctly, these features, strategies, and digital goods should all help increase user acquisition, reduce churn, and develop new purchase patterns. Organisations that manage to take the leap from sports video services to fully-fledged fan data streaming platforms will also own their fate in an industry that continues to evolve.