Video quality challenge: Tag on why getting high-quality content to the viewer is not a walk in the park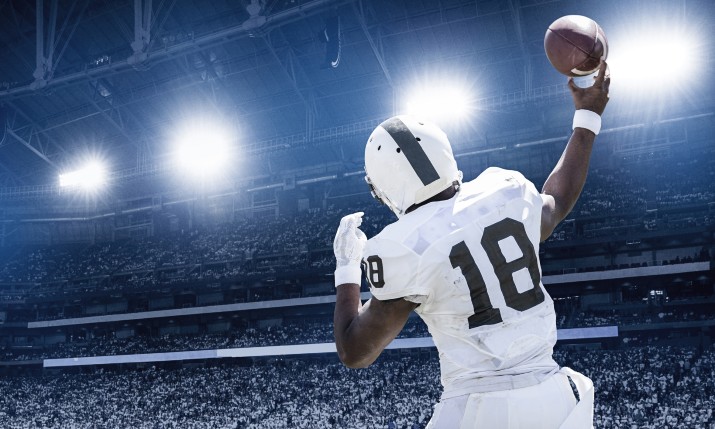 By Kevin Joyce, zero friction officer, Tag Video Systems
Delivering quality video is becoming increasingly difficult. The plethora of emerging technologies combined with evolving and diverse business models are reshaping the broadcasting landscape. Empowering broadcasters with the monitoring, multiviewing and data capabilities they need to provide their customers with relevant and pristine content grows more complicated by the day but is more critical than ever before to remain competitive and successful.
Is it possible to cut through the complexity and simplify workflows without compromising quality? And how does effective monitoring help sports broadcasters provide a more targeted, higher quality product and reach the goal line quicker.
There are three key challenges to consider: Complexity, change and business viability.
Complexity
From live production and playout to traditional broadcast and over the top (OTT) distribution, workflows are becoming increasingly complex. What was once a fairly straight line from the playing field to the viewer is now complicated by multiple delivery platforms, encryption, digital ad insertion, content delivery networks (CDNs) and other third-party relationships.
Every workflow is based on its own technologies, formats and processes, making them difficult to integrate and manage. And now working remotely has become the new normal, adding another layer of complexity to live production and effective content monitoring. All the while, engineers and operators are juggling multiple systems and equipment that isn't designed to work together, different networking architectures, signal formats and transmission methods, exacerbated by increasingly proprietary technologies.
The more twists and turns on the path to the viewer, the more risk of errors and failures along the way, and that's why it's so important to keep an eye on the health of the signal(s). But, with the tens, hundreds or even thousands of signals converging on a multiviewer, is it possible to monitor them all? And what do you need?
Today, a fully functioning, easy-to-use IP and cloud-based video workflow monitoring solution can be up and running in hours, providing the ability to identify issues and allowing changes to be seen from anywhere, supporting remote operation and instilling confidence in the broadcaster to deliver quality content with integrity.
Change
The pace of change within our industry is astounding and accelerating with no indication of slowing down. Legacy technologies make it difficult to adapt quickly to an evolving environment as does unpredictable consumer demands. Too often broadcasters are frustrated by factors outside of their control, such as changing business models, emerging technologies, demands for faster scaling, all factors that override an infrastructure's capacity to adapt. As a result, video operations management can no longer be siloed across multiple workflows, departments, or locations.
Accelerating media operations means unifying and streamlining these disparate workflows, enabling operations to efficiently manage signals from camera to consumer. Media systems need to be designed and built to adapt to this pace of change while simultaneously streamlining operations, leveraging the latest technology and providing the critical insight needed to remain competitive.
Migrating to a software-only solution will enable broadcasters to adapt to new technologies without launching new hardware while boosting scalability exponentially. A single software solution can be deployed across all workflows allowing everything to be managed and monitored through a single dashboard, reducing the size of the technology stack while still providing best-in-breed capabilities for all workflows.
Business viability
Today's successful broadcaster must be able to deliver pristine signals to a variety of devices. But if streams can't be monitored accurately, is there really a true picture of how content is being viewed by the consumer? To be sure viewers are receiving pristine signals of appropriate content, broadcasters need to rely on reports and data, compiled at a very granular level, to gather meaningful insight into consumer behaviour and their viewing habits to make informed and important decisions relating to content curation.
Yet different workflows across distributions and different vendors mean that, all too often, the technology pieces don't fit together, and that lack of technical agility impedes commercial agility. The hardware and infrastructure of the past that were once considered assets are now unwanted expenses and potential liabilities. Rapid growth opportunities like content-sharing agreements are becoming more common, but technology can't always keep up and support those operations in a timely way.
Staying ahead of the competition and maximising new business opportunities requires real time, data-driven efficiencies, unconstrained by rigid technology. The use of real time performance data allows broadcasters to make more informed and accurate business decisions and deliver the optimal viewer experience resulting in maximised revenue.