Welsh perspective: How S4C is planning its coverage of the Rugby World Cup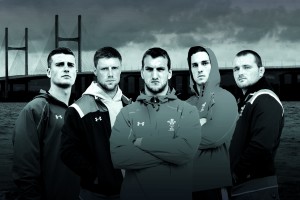 When Cardiff-based broadcaster S4C secured the secondary rights to televise the Rugby World Cup 2015 in England, it was greeted as great news for Welsh language fans. Alongside nine live games, the channel will provide highlights, analysis and discussion programmes. As well as the early round games that involve the Welsh team, S4C will broadcast one live match from the quarter finals, one match from the semi finals, the bronze final and the final itself. That coverage begins on September 18 with the opening ceremony and the tournament's first match between England and Fiji at Twickenham.
Although England is the host nation, Cardiff's Millennium Stadium will also be pressed into use for the tournament. The Welsh campaign starts in that arena on September 20 against Uruguay.
The nine matches will also be available to watch again on s4c.cymru/clic – the online on-demand service (available to UK viewers only). Highlights of the matches will be shown on the channel's rugby website, s4c.cymru, iPlayer and other platforms including the S4C Cwpan Rygbi'r Byd app. The app will be available on both tablet and smartphone, including iPhone and Android.
Strong presenting team
S4C has confirmed that anchor presenter Gareth Roberts will be supported by Wyn Gruffydd, Dot Davies, Rhys ap William and Owain Gwynedd. Alongside that team will be pundits that include Gwyn Jones, Dwayne Peel, Stephen Jones, Shane Williams, Deiniol Jones, Dafydd Jones, Nicky Robinson and Jamie Robinson."
In addition, the rugby-themed chat show Jonathan will be broadcast during the championship with Jonathan Davies and Sarra Elgan on the eve of the Wales matches. Avanti will be responsible for the production of this show.
"We are going to be faced with some time frame challenges," states Steve Cowin, S4C's Chief Technical Officer. "In some instances, the venue is in use the day before a match we are covering and that means we will not start rigging until that game is completed."
Production plan
Cowin confirms that the Welsh channel will receive a cut dirty feed from the Host Broadcaster (HB), but will also be paying for two ISO feeds – a tactical camera and a beauty shot. "In addition, we will utilise an ENG position for recording our own ISO material for playing into the main production."
S4C will have a presentation studio and in-vision stand-up position at each venue used for the nominated games. The production team will deploy a small OB unit at Twickenham, the Millennium Stadium and the Olympic Stadium with the S4C producer/director switching between the host broadcaster feed of match and its own presentation cameras, EVS and ISO feeds. All match replays will be coming from the HB, but S4C will play in its own captured material for half time and full time analysis.
"In addition, we will deploy production units at the Welsh team's training camps in order to gain the latest news and comment," says Cowin. "This will be a comprehensive coverage in the Welsh language."
He continues, "We will be adding presentation graphics on site and, obviously, these will be in Welsh. Like other broadcasters, the on-screen statistics will originate with World Rugby." Cowin concludes, "Wales is at the very heart of this major tournament and we have planned our coverage with that in mind. And, of course, we certainly hope that Wales will win!"