IBC 2018: Dutch Eredivisie, UK's ITN Productions turn to ChyronHego
Eredivisie, as the top league in Dutch football, is the latest major European football league to adopt ChyronHego's award-winning TRACAB optical tracking system. Eredivisie is using TRACAB to collect and share real-time data on player and ball movements for every match, enabling powerful insight on team and player performance for all 18 Eredivisie clubs, as well as other stakeholders.
"ChyronHego's TRACAB system has been field-proven as the industry's most comprehensive and accurate real-time player tracking system, so it was the obvious choice for Eredivisie," says Jacco Swart, CEO of Eredivisie. "TRACAB's advanced capabilities for detailed sports tracking and analysis will further empower our clubs and raise the quality of play throughout the league. Fans will also benefit as broadcasters apply the collected data for on-air analysis, including exciting virtual-reality match highlights."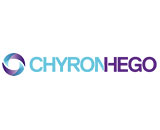 Eredivisie joins the Premier League, the German Bundesliga, La Liga, and other high-profile football organizations that have adopted the TRACAB tracking system. Every stadium in the Eredivisie League is outfitted with an array of special cameras mounted high up in each stadium to accurately register movements of each player and the ball at 25 times per second, resulting in around 3.5 million data points being collected per match. Besides the well-known metrics such as distances and speed, the system also logs more advanced metrics related to team tactics and ball possession. These physical, positional, and tactical data are made available to each Eredivisie club, enabling coaching staff and analysts to carefully analyze, monitor, and compare the performances of their players and teams against other clubs.
In addition, Eredivisie is the first-ever league to also adopt ChyronHego's ZXY wearable tracking technology. More than half of the Eredivisie clubs are using the wearable tracking devices during their training sessions, with the captured player data providing a highly accurate and repeatable set of performance metrics that are closely aligned to the TRACAB data gathered during the matches. Data from the tracking systems is leveraged further by international sports data provider Opta, the official match data supplier for Eredivisie. Through its OptaPro division, Opta supplies detailed analysis based upon the combined dataset of TRACAB and Opta to each Eredivisie club.
"TRACAB is the most advanced camera-based player and ball tracking system on the market, with installations in over 300 stadia now capturing live tracking data on over 4,500 games every year," says Ian Wray, Sports Director, EMEA, at ChyronHego. "As the Netherlands' top-tier football league, Eredivisie is an exciting new addition to the long list of other top leagues that now rely on TRACAB to boost the understanding of team performance as well as to enhance on-air storytelling for sports pundits and commentators."
ITN Productions has chosen ChyronHego's PRIME Graphics platform for a major English sports federation's live OTT match coverage. PRIME Graphics is the universal graphics engine for ITN Productions' new all-IP-based broadcast operation, which supports an expansion of the sports league's OTT service into the U.K. with live streaming of more than 1,800 matches every season.
"This sports federation, one of England's most venerable, has had great success with its OTT streaming platform for overseas subscribers. When it came time to expand the service into the U.K., the organization was looking to up its production value and add live match graphics. But it needed to do so in as cost-effective a manner as possible," says Ian Auger, head of engineering, ITN. "PRIME Graphics is the ideal solution because its high channel density has allowed us to keep costs down and make the service feasible even for clubs in the lower-tier leagues. PRIME Graphics also meets another important requirement — IP readiness — since we've deployed the operation based on the SMPTE ST 2022-6 standard."
ITN Productions is now producing a live feed for every match played by all 72 clubs in the federation at each tier of competition, with up to 36 matches streamed simultaneously at certain times of the year. Installed at the ITN Productions data center in Slough, U.K., the PRIME Graphics system offers up to eight channel inputs and outputs, with four I/Os currently being utilized for the OTT service. Each live broadcast match feed entering the PRIME Graphics system is automatically customized with its own graphics presentation, and then matches are output for streaming to multiple destinations.
In addition to its high channel density, the PRIME Graphics software features compatibility with the .NET development framework from Microsoft — an important requirement for the ITN Productions team since many of its streaming capabilities are developed in-house using .NET. For instance, configuration, control, and output of graphics is managed with a .NET-based application, and PRIME Graphics' .NET support offers a future-proof benefit by ensuring that the deployment can be easily integrated and expanded into the future.
"The ITN Productions installation is a landmark for many reasons, but perhaps it's most notable as one of the first successful deployments of PRIME Graphics in an all-IP environment," says Robin Adams, U.K. managing director, ChyronHego. "The decentralized nature of the installation, with the PRIME Graphics system deployed at a remote data center, is a great showcase for IP's ability to create redundancy and reduce infrastructure costs. Plus, ITN Productions' strategy to leverage PRIME Graphics' high channel density is brilliant, giving all of the federation's clubs a cost-effective, centralized capability for streaming their matches. It's a great use case for the solution's ability to support even complex broadcast environments with a single universal graphics platform."