Arqiva plans London Stock Exchange flotation next month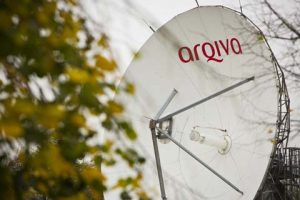 According to a Reuters report, British broadcast and mobile masts company Arqiva plans to raise around £1.5 billion in the biggest initial public offering (IPO) in London so far in 2017. Private equity owned Arqiva  said it will use the proceeds from next month's listing to pay down debt.
After £2.6 billion worth of debt held by shareholders is converted into equity, Arqiva's implied enterprise value, which includes debt, could be around £6 billion, a source told Reuters following the announcement.
Sources familiar with the deal had said Arqiva's owners had wanted to sell it in one go but were pushing ahead with a flotation after failing to agree a deal with potential suitors.
The listing of at least 25% of Arqiva is expected to be the largest in terms of proceeds in London so far this year, according to Thomson Reuters data, although its shareholders, including CPP Investment Board and Macquarie Infrastructure Fund, only intend to sell shares through an over-allotment option of up to 15 percent.
Arqiva said that in the year ending June 30, it posted revenue of 944 million pounds; earnings before interest, tax, depreciation and amortisation (EBITDA) of 467 million pounds and an overall loss of 427 million pounds.
Goldman Sachs, HSBC and J.P. Morgan are acting as joint global co-ordinators and joint bookrunners on the IPO, according to Reuters.