Awareness, training and talent: Join SVG Europe Women Scotland in Glasgow on 9 March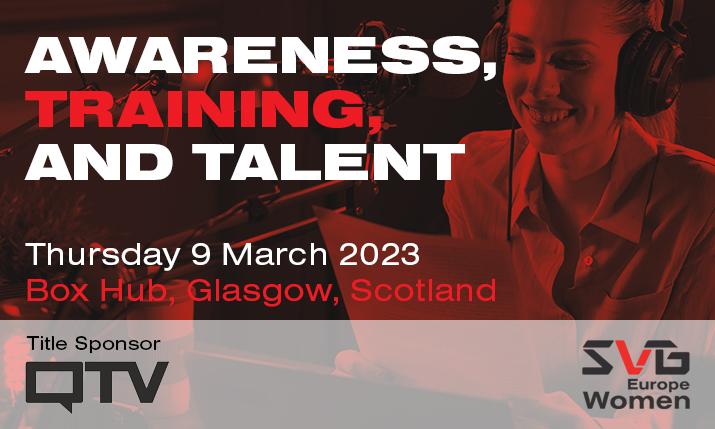 Registration is now open for SVG Europe Women Scotland's 2023 event, which will focus on awareness, training and talent. Produced in association with Scottish production company and outside broadcast provider, QTV, the evening will feature networking and discussion at Glasgow's Box Hub venue from 6pm on Thursday 9 March.
One year on from the first SVG Europe Women Scotland event, we will explore and showcase the progress and plans that have been made to develop new talent for the Scottish sports broadcasting industry by spreading awareness of job and career opportunities and providing additional training options.
Our sessions will include 'Bringing new talent to Scottish sports broadcasting', which will look at how key people in the Scottish sports industry have worked together over the last year to create a three pronged attack to help solve the ongoing skills crisis.
Also, 'Your country needs you! Launching a new training scheme', will showcase how QTV and the BBC's Studio Works have teamed up to create a new training course with National Film and Television Scotland (NFTS) that will bring live sports and studio production skills to people already working in the TV industry. Ahead of the scheme's launch, we will discuss how it will work and what it aims to do for sports broadcasting in the region.
The evening will include plenty of opportunities for networking, with drinks and nibbles. This event is open to people of all genders, not just women.
Speakers to be announced next week.
Join us at SVG Europe Women Scotland on 9 March. Find out more here