BBC live-streams from Edinburgh Festivals with IP Studio
The BBC is live-streaming performances from the Edinburgh Festivals in the latest experiment from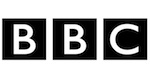 its Research & Development team. The trial is available to watch on BBC Taster from 9 August and features shows from the BBC's Blue Tent.
The live-stream has been made possible by technology pioneered by BBC R&D called IP Studio, which significantly reduces the cost, equipment and personnel needed to broadcast certain types of events. Removing these barriers allows broadcasters to cover events they wouldn't normally be able to with traditional broadcast technology.
Phil Tudor, Principal Technologist, BBC R&D, said: "Major live events need full-scale broadcast productions to give audiences the best possible programmes. But IP Studio could let the BBC deliver a similar level of coverage for a range of other live events that we simply couldn't before. This means we could give audiences more choice and even better value for money."
IP Studio effectively puts the entire broadcast process — from the moment content is captured to the moment it's consumed — onto the internet. This allows broadcasters to take advantage of the internet's inherent flexibility and use standard IT equipment instead of expensive broadcast-specific technology, such as outside broadcast vans, multiple large cameras and complex rigging.
At Edinburgh, BBC R&D has installed small, lightweight Ultra HD cameras that send live video over the internet to a remote production team. From here, the team can cut, crop and mix the hi-resolution footage in real-time from an internet browser and stream broadcast-quality coverage live on BBC Taster. The whole system could be controlled with just one camera operator, a fixed camera or two, and an Editor using a virtual mixing desk.