Calrec renews SVG Europe sponsorship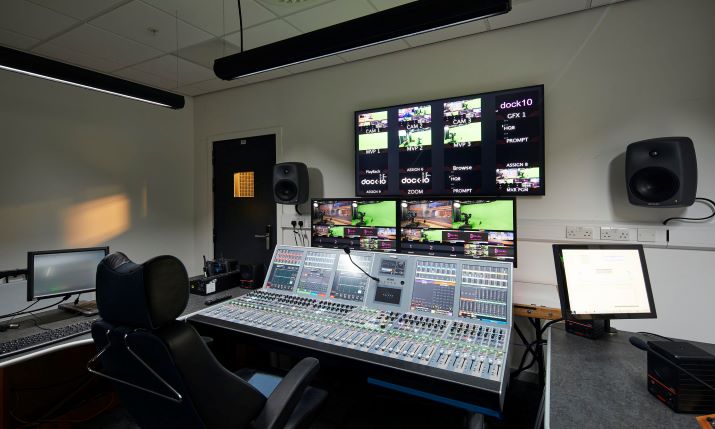 Audio broadcast equipment designer and supplier Calrec has renewed its sponsorship of SVG Europe.
The company is active in both the sports and esports sectors, with Ross Production Services, which managed the production of EA's Madden NFL 21 Championship Series, standardising on Calrec desks across its OB fleet and Connecticut studio facilities
Closer to home, dock10 expanded its roster of Calrec audio consoles earlier this year with the addition of an Artemis desk in its new £1 million remote gallery.
Dave Letson, VP of sales at Calrec, said: "Over the last few years, the broadcast landscape has changed. The future of live sports broadcasting will be determined by production needs and budget, and it won't be up to us to decide how it's done. Sports broadcasters have embraced multiple ways of working and are flexing production resources to precisely meet their needs.
"These new workflows are here to stay and Calrec will continue to work with its clients to help them explore new ways of working to increase output, reduce costs and extend reach. SVG Europe is vital in helping us to communicate these ideas with the market.
"We all need to be in step with each other, and at times like this organisations like SVG Europe are so important to manufacturers and service providers alike; SVG Europe isn't just for the broadcast industry, it's part of it, and that's why it's important that companies like Calrec continue to work alongside them. They add value through in-depth articles and news, as well as networking opportunities, panel events and seminars – as an industry we all need to be part of those conversations.
"As broadcasters adapt to consumers' changing viewing habits and evolving commercial environments, Calrec is helping them stay ahead as they switch to IP infrastructures; to achieve efficiency with remote broadcasting; to save money with virtual production. Calrec has it covered, and organisations like SVG Europe help us to stay in touch with the market."