Evolving elements: Red Bee Media on how technology, data and content will combine to deliver more content on more screens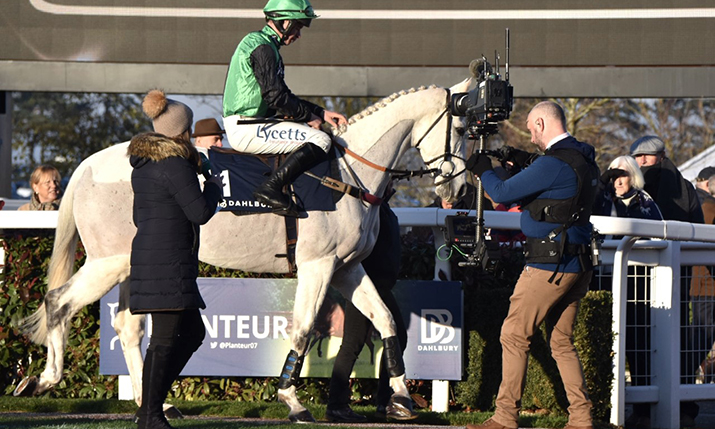 By Will Pitt, Red Bee Media new business sales manager.
2022 was a fantastic and busy year for the sports industry. It seemed that events tripped over themselves trying to get 'done before the next one' in a post-pandemic frenzy of reorganising (the July 2022 World Athletics Championships, Oregon, postponed from 2021, soon to be followed by the 2023 edition from Hungary, for example) alongside those that held their place as scheduled (such as the Winter Olympics in Beijing). You could almost feel the tension between the relief at mass participation events returning to what they were and the fear that the next setback could be just around the corner.
2023 is set to be similarly busy, although it does feel as though things are back to 'normal' with events due to take place as planned. To highlight a few, the Men's World Cups in cricket and rugby, the aforementioned World Athletics Championships, the inaugural Cycling World Championships (which will surely beg the question 'how did we get to 2023 without there being one of these before?') and my prediction for the biggest splash of the year, the FIFA Women's World Cup.
So, a great deal to warm the cockles as we approach the finish line of 2022 and hand the baton over to a new year. But what about technology and its role as we jump in and immerse ourselves in the coverage of events to come? Will anything change that will guide us seamlessly to consume these events, glitch-free, on a device and location of our choosing?
The truth is that technological change is often a gradual evolution of a number of disparate elements brought together that then become the new normal. And, once your mate has shown you an instant replay on her phone of a goal that just happened, while you're sitting in a pub in the middle of nowhere (watching a different game), you expect to be able to do this as a matter of course. Sometimes it's easy to forget how far we've come.
Plugging the gaps
Just as evolution itself has no end goal, technological development has no finish line either, no final whistle. So, where are the gaps that need filling? I think one particularly interesting space is how a bridge is built between the small and big screens. If the data tells us (it does) that the use of small screen apps such as TikTok will continue an inexorable rise, and that the vast majority of that content is shot on phones in a vertical, 9:16 aspect ratio, how will that content be knitted to content captured for display on a wide screen (in 16:9) and vice versa? This hasn't been solved yet.
It matters because the money goes where the eyeballs are. Omdia, the research and analysis business, tell us that online video advertising revenues will be double those generated by linear TV advertising within five years. So, if you're watching on a narrow or wide screen device (or both), the more palatable these two aspect ratios are to consume, the happier advertisers will be.
For me, one of the delights of 2022 was the UEFA Women's European Football Championships. One of the reasons I loved it was because there was an innocence to the conduct of the players, the teams and all the support staff that felt refreshing to encounter. These are people, for the most part, unused to packed stadiums and the full glare of the spotlight, who have toiled at their craft without much reward or attention, day in, day out.
So, to witness their reaction to the crowds flocking to see them in their tens of thousands and the heartfelt affection directed their way through the media and online, was amazing. It felt genuine, a virtuous circle of respect and affection, both ways.
To say that I'm excited to see what happens on an even bigger stage in Australia and New Zealand in July and August 2023 at the FIFA Women's World Cup, is somewhat of an understatement. The players and staff have forged their own connections with the fans over the years, often through social media and often because other, more mainstream avenues have been cut off to them. They've told their own story, in their own way, often with content generated independently, and the result is a fresh and unique communication between player and fan. Tens of millions of fans follow the top female players on social media; currently, 50% of the top 10 most followed players are American. This picture will evolve, and the 2023 World Cup will speed this up. It's an open goal for opportunity and invention and should be exciting to encounter.
Deciphering the data
I'm interested in the oil that lubricates the engine. For us in broadcast technology, increasingly, that's data. The information that sits in the background and that gets generated in real time is increasing in magnitude and is being generated by a combination of human and machine intelligence.
For the consumer, it makes finding content easier and, in sports, provides a plethora of information that gives context during a match and enriches the viewing experience. It also enables a truly enormous industry – gambling – to operate, offering ever more options for the hapless pundit to throw their money towards. For content owners and licensees, it provides detailed information on who's watching, for how long and in which location – for them, and for the advertisers they sell to, this is gold.
The creation of data is still a relatively youthful industry (the majority of historic video content remains metadata-free, for example) but it's developing at speed, thanks to automation and machine learning. We can expect significant strides in this space in 2023. There's money in them hills.