Feel the power: Net Insight on how the cloud is enabling a new era of esports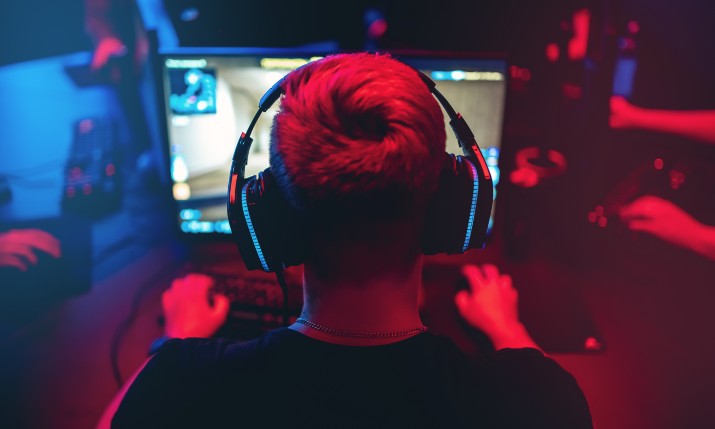 By Jonathan Smith, Net Insight solution area expert for cloud.
High-performing athletes equipped with high-tech smart armour, and global competitions and tournaments in next-gen stadiums packed with super-excited fans across the world cheering for their favourite teams; welcome to the new era of esports.
The global esports market is expected to reach almost $6 billion by 2030 [Straits Research 2022], growing at a CAGR of 21.9% during 2022 to 2030. With fan interest skyrocketing, the opportunities for esports content monetisation are endless, from advertising, sponsorship and rights deals to delivering hyper-personalised consumer content, real time game stats and highlights, and pre and post-game content.
Technology innovations like cloud, artificial intelligence (AI) and virtual, augmented, and extended reality (VR, AR, XR) have been powering VR sports and gaming. This new generation of esports enables fans to take it a step further. Esports athletes move from controlling the gaming console to being at the centre of the (virtual) stage; they become the esports.
Over the past year, we've seen new esports being created and gaining popularity, and this trend is only set to take off. There are several technology challenges that need to be overcome for this new generation of esports to be born and thrive, bringing a host of exciting opportunities to fans and industry stakeholders. Reliable and robust connectivity, deterministic latency, and effective live feed management and distribution at scale are key parameters for the new era of esports to take off.
Esports in the cloud
Imagine athletes wearing intelligent, high-tech gear powered by sensors, cameras and computer vision, then being placed at a blank venue that suddenly transforms into an intuitive, cutting-edge competition arena. Opponents could sit in similar venues in different countries, hundreds or thousands of miles away. Both in-person and virtual audiences from across the world watch the game and become integral parts of the competition.
There are camera feeds coming from each player across every venue that are sent to a centralised cloud production system and are combined with graphic overlays to create the virtual environment. For this project to be successful and deliver the optimised viewing experience esports fans expect, industry players require the right toolset.
Deterministic latency is a mission critical capability to seamlessly merge a physical and virtual event in real time and transport live feeds effortlessly. Any delay variance, even in the milliseconds, would severely damage the player and viewer experience. This means that the right cloud media delivery platform is necessary to enable the transport of live feeds for production.
Revolutionise esports distribution
The success of the esports space relies on achieving the right scale. The greater the richness across digital platforms, markets and geographies, the more eyeballs and growth opportunities there will be.
Once the live feeds are produced, and the virtual setting of the esports game is created, these feeds need to be distributed to the right destinations. These destinations include mobile and desktop applications, digital platforms and streaming channels across the world.
Given that each destination has its own technology as well as language requirements, it is essential for industry players to curate the feeds to meet the needs of each market and digital platform. Once again, the right media tech infrastructure enables esports companies to tailor live feeds to each destination's requirements, adding relevant graphic overlays and language settings as well as ensuring format compatibility.
Leveling up esports monetisation
So far, one of the key downsides of watching sports on linear TV is the lack of personalisation when it comes to what viewers are consuming visually in the fabric and infrastructure of the stadiums. For media companies, sports organisations and advertisers, this is a missed opportunity to generate more advertising income and boost return on investment (ROI). Luckily, this isn't the case for next gen esports.
As a sport created, produced and distributed in the cloud, esports can also leverage the power of cloud technology to create more revenue streams for the industry. How is this possible? The answer is simple – esports is data-driven. It is born out of and delivers powerful data analytics. Esports industry players and advertisers can harness the power of cloud technology and data to curate the virtual environment and personalise it to distribution demographics and even individual fans, monetising content along the way. From targeted advertising, including tailored graphics and banners to second screen content, the opportunities to 'speak' to each individual hyper-engaged viewer and sell this real estate are limitless.
Game for success
While traditional sports are produced and have live feeds transported from physical venues to the cloud for distribution to linear and digital platforms, AR esports turns the process on its head. AR esports lives and breathes the cloud; it is created, distributed and can be monetised in the cloud, taking fans (both physical and remote) on journeys like never before.
Esports is where the physical and virtual worlds come together seamlessly to create exciting athletic and viewing experiences. The power of super-fast, stable and reliable connectivity with well-managed latency enables athletes and fans from anywhere in the world to come together and esports to be born. All this while new revenue streams open up for industry players to tap into and achieve further growth at a greater scale.
What's best is that we've only started scratching the surface of what's possible. With innovation in cloud technology accelerating, the year ahead looks to be a promising one for esports. Fasten your seatbelts, and don't forget your headsets; we're in for an exciting ride!